The youngest and popular content creator Crazy Kennar has bought himself a New Land Cruiser Prado TX.
In a video posted by the Nairobi Gossip Club, Kennar is seen gushing over his black prado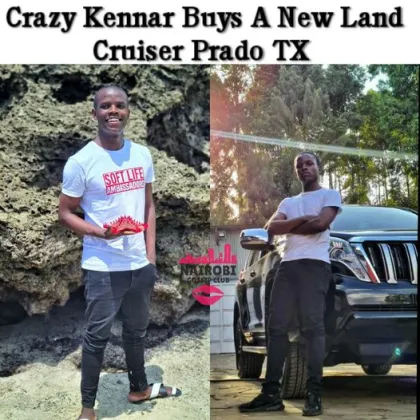 Kennar is a funny comedian who has taken Kenyan internet by storm with his comic videos on Instagram, YouTube, Facebook and other social media networks.
READ MORE ARTICLES
Kennar works with a group of pals that consists of two males and two women, for a total of five people.
In 2021, Crazy Kennar scooped 3 titles at the Pulse Influencer Awards and his acceptance speech was "If I rise, let me rise with other people".
Kennar has learnt to celebrate his winnings together with his able team. To him, they are part of his successes.
"I want to thank my team, as you can see, they are all here and I thank God, manze nimefurahi sana!"
"Kufika hapa it has taken us hardwork, commitment and teamwork. I really love the people I work with, sisi hushoot 24/7 – saa hii tunafikiria kushoot, tumeshoot and after this tutashoot – and I believe this is just the start, we will win even more awards. When I lift the Oscar Award you will remember that Crazy Kennar told you so!"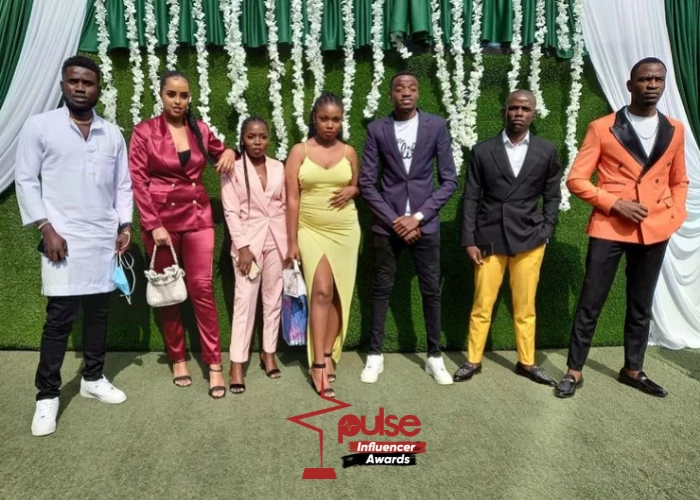 "Kennar is much more than what you see, my end goal is to leave a positive impact and for me that has happened through making people laugh with my comedy skits and creating employment as you can see already 15 people have jobs because of what I do. Anywhere I can help, even with a single word to a person, then I will do it. My philosophy is if I rise then let me rise with other people," Crazy Kennar revealed.
From everyone at Mkenya Leo, we congratulate Mr Kennedy Odhiambo and your team!