In an interview which was done recently, Eve Mungai disclosed that the channel which has close to 500,000 subscribers was her boyfriend's brainchild.
According to the YouTuber, her boyfriend is one who come up with You Tube idea.
"My greatest blessing ❤️❤️thanks babe for always believing in me and being my number one fan ,am truly blessed to have you @director_trevor," she said on her Instagram page.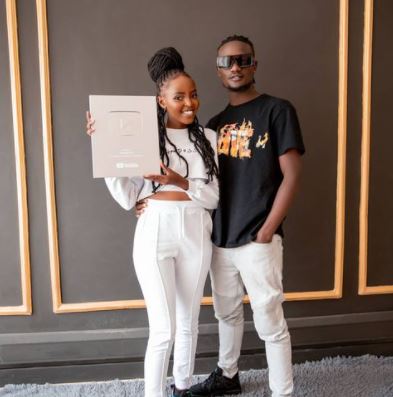 During the time when they were trying to make YouTube channel, Eve was not familiar with the social media ecosystem but was ready to learn how to become a YouTuber.
This why she was able to move on far because she was willing to learn what she didn't know.
RECOMMENDED ARTICLES
The first money which got was from the video platform was worth Sh100,000 but took time to access the money due to security protocols.
"The more views you get the more the revenue increases. What I get this month may not be the same amount next month," she said.
The couple started monetizing their content within a week of creating it.
Mkenyaleo.co.ke conducted a cross check on her Youtube channel it shows that the Mungai Eve channel has achieved over 77 million views since the channel was started on January 21, 2020.

Her channel focuses on projecting unscripted real-life experiences of youths from informal settlements.
Mungai Eve describes herself as an independent entertainment brand that believes in the capabilities and future of the Kenyan youth.
"Mungai Eve is an Independent Entertainment Brand That Believes In The Capabilities And Future Of The Kenyan Youth. My Main Focus Is On Projecting Unscripted And Scripted Real Life Experiences Of Ghetto Youths In Kenya. Bringing Viewers Closer To The Ground Than Ever Before.
My Main Goal Is To Change The Stereotype Conclusions Made Against Ghetto Dwellers By Introducing A New Perspective Which Is Supportive, Entertaining And Engaging. This Ultimately Influences Positive Change In The Lives Of Those Given This Platform And Those Watching! Enjoy" Eve writes.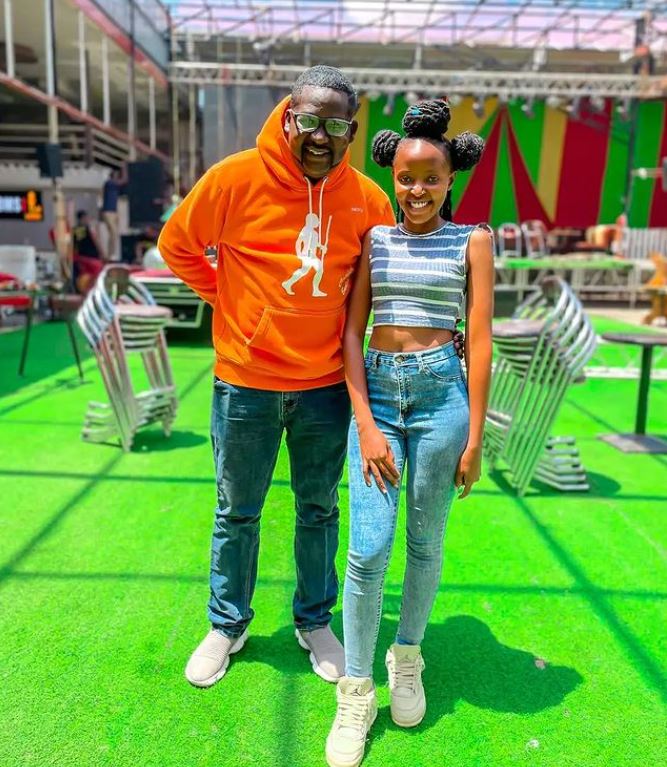 Recently, the online media personality took to her Instagram to thank her legion of fans.
"60M strong fam. 100M soon…God, it has been a year in the industry and truly God has done it!!" she wrote in an emotional post, clearly overwhelmed by the affection Kenyans have shown her throughout her journey.
Her many break through includes the discovery of Madocho wa Kanairo who is a self-styled sheng master.
Eve has been at the center of Kenyan showbiz and socialite news for years, breaking headlines with exclusive interviews from celebrities and spearheading numerous public relations projects.
She has also interviewed other celebrities like Jalango, Ringtone, DJ Mo, Nadia Mukami, Crazy Kennar, Mejja among others.