DRC's ambassador Francine Muyumba Nkanga has expressed his disappointment over Deputy President William Ruto's remarks that the Democratic Republic of Congo has no cows. Senator Nkanga has asked the DP to apologize.
"Mr. Vice Preisident William Ruto, this is really unacceptable, with all due respect there is a need to withdraw this statement. If
#DRC
did not have a single cow how could
#KENYA
signe economic deals with
#DRC
, @EquityBCDC is currently making money in Congo, this an insult."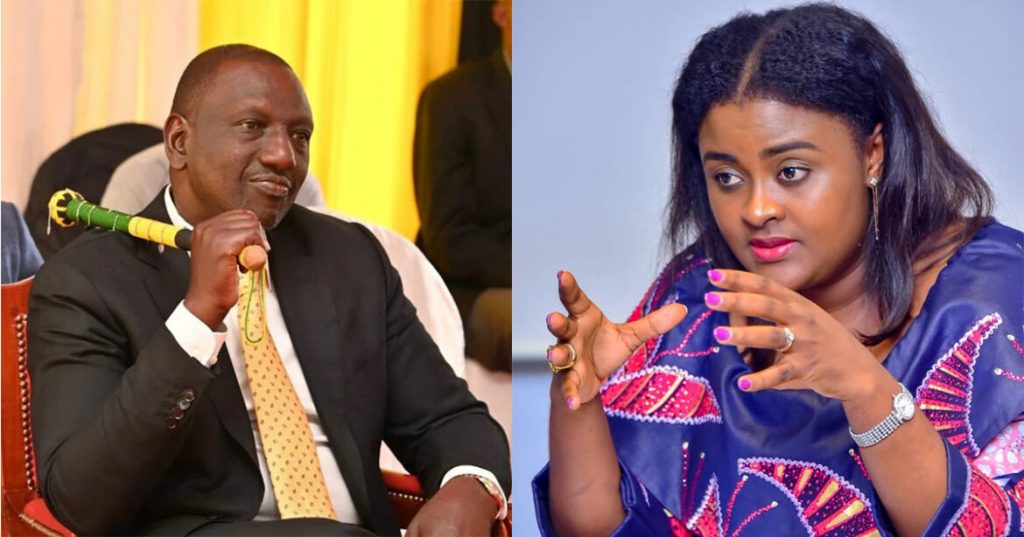 Taking to her twitter account, Senator
Nkanga
regretted DP Ruto's claims saying such reckless statement should not come from a presidential candidate.
"We are friends to #KENYA, A candidate running for the highest office of the Country @WilliamsRuto need to be diplomatically conscience as KENYA need to strength economic ties in the region for Kenya's internal Economic growth. Kenya Airways is now flying in some of our big cities."
The ambassador has threatened to take parliamentary actions against Kenya and the DP.
"Kenya need the region & the region need Kenya,together we are strong. KENYA as a country need to stand against this statement officially in order to protect the friendship we enjoy between our countries. As we wait for our Goverment to act ,we are ready to take parliamentary actions."