Recently, Oxfam International, listed Sameer Naushad Merali and Bhimji Depar Shah as Kenya's top tycoons with fortunes of $790 million (Sh89.6 billion) and $750 million (Sh85 billion) respectively, with industrialist families dominating the ranking of wealthy Kenyans.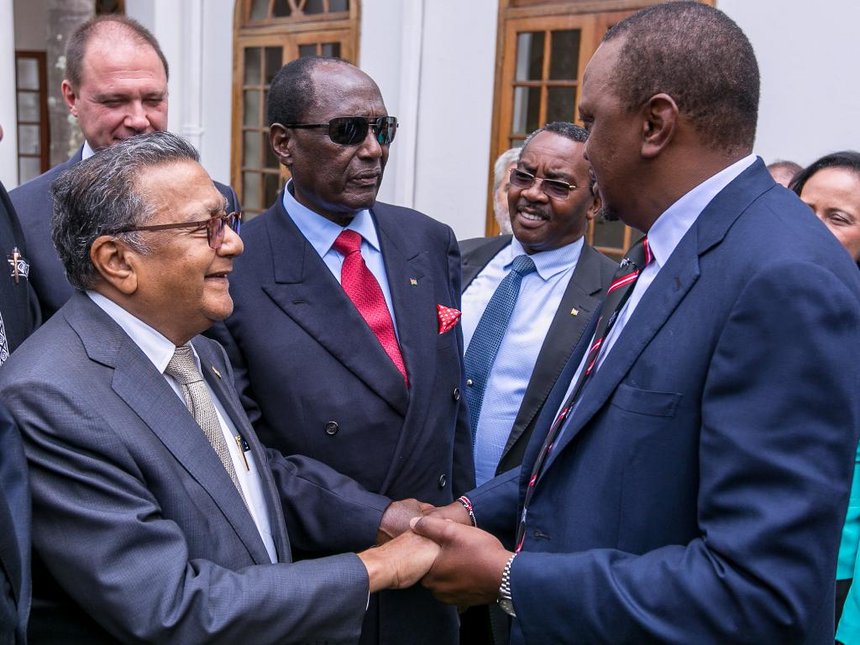 Based on this, we compiled a list of the top ten richest men/families in Kenya and a short bio of their sources of wealth.
To be able to come up with this list, we have taken a look at the list from Forbes, Bloomberg, and other very reliable sources and after deep research, we came up with this.
Top 10 Richest Men In Kenya 2021/2022
| | | |
| --- | --- | --- |
| Rank | Richest Men In Ghana 2022 | Estimated Net Worth |
| #1 | The MOI Family | $3 Billion |
| #2 | Manu Chandaria | $1.7 Billion |
| #3 | Biwot Family | $1.1 Billion |
| #4 | | $ |
| #5 | Bhimji Depar Shah | $700 Million |
| #6 | Naushad Merali | $600 Million |
| #7 | Uhuru Kenyatta | $500 Million |
| #8 | Chris Kirubi | $400 Million |
| #9 | Samuel Kamau Macharia | $365 Million |
| #10 | Atul shah | $290 Million |
1. The MOI Family – $3 billion
The MOI family tops the list of the richest men in Kenya. With interest in over 8 different sectors, including agriculture, insurance, and banking, manufacturing, etc. the Moi family is said to be the richest in Kenya with an estimated net worth of over $3 billion.
A lot of this wealth was accumulated when the late Daniel Arap Moi was president of Kenya for 24 years.
The MOI family are the top richest not only in Kenya alone but in the entire of East Africa and some of the businesses owned by them include Standard group which owns Kenya Television Network, Vybezz radio, Standard News Paper, Radio Maisha, Spice FM.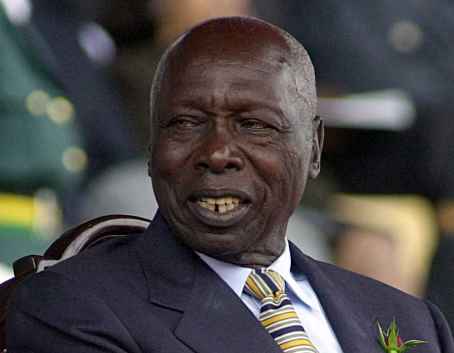 2. Manu Chandaria – $1.7 Billion
Manu Chandaria is the second richest man in Kenya with an accumulated net worth of about 1.7 billion dollars.
He is a Kenyan businessman of Indian descent and he is the chairman and CEO of the Kenyan-based steel and aluminum group Comcraft.
Comcraft, owned by Manu Chandaria is a company that deals with the manufacture of Steel and Aluminium Products in Africa.
As of 2015, Comcraft had more than 2 billion dollars in annual revenue and employed over 30,000 people in about three continents, and was the largest steel manufacturer in Africa.
Manu Chandaria graduated from Jamnagar India university after which he proceeded to study engineering at the University of Oklahoma.
On completion of his BSc and master's degree, he ventured fully into business and has since been one of the most influential people in Africa.
3. The Biwott Family-$1.1 Billion
The Biwott is next on this list of Kenya's richest men. Often nicknamed as Total Man, Late Nicholas Biwott was one of the richest men in Kenya before his death in 2017.
However, his family remains on the list and they are third in the list. With a net worth slightly below that of Ernesto Taricone, who is one of the top 10 richest men in Ghana, the Biwott family has an accumulated net worth of about 1.1 billion dollars.
Bitwot was a politician, philanthropist, and businessman, he owned a large stake in the national milling corporation, he owned Premier Group of Companies, Barisim Investment, and Yaya Center which is worth millions of dollars.
Biwott's family has continued to run his investment and still maintain their position as one of the richest families in Kenya.
4. Mama Ngina Kenyatta – $1 Billion
The wife of the former President of Kenya and also Mother of the former President of Kenya
Mama Ngina Kenyatta is among the list of ten richest Persons in Kenya.
With an accumulated net worth of 1 billion dollars, Mama Ngina Kenyatta is known to be the fourth richest person in Kenya. She is east Africa's richest woman and has a large investment in real estate properties.
5. Bhimji Depar Shah-$700 Million
Bhimji Depar Shah is a Kenyan businessman with a net worth of about 700 million dollars.
He is the chairman of Bidco group of companies, a Kenya-based, family-owned manufacturing conglomerate with businesses in 13 African countries. BIDCO Africa is East Africa leading manufacturer of fast-moving consumer goods(FMCG).
BIDCO deals with soap production etc and had also include edible oil refining as part of their business. Bhimji's son, Vimal serves as the CEO of the company. In 2019, the BIDCO Africa group completed and launched a 200 million dollars industrial park. Bhimji is the fifth richest man in Kenya.
6. Naushad Merali – $600 Million
Nashad Merali with an estimated net worth of 600 million dollars is the 6th richest man in Kenya. He is a businessman and the founder of Kencell – a Kenyan mobile service provider.
He is also the chairman of Sameer group, a Kenyan conglomerate that is active in construction, agriculture, finance, and information technology.
Naushad was a major stakeholder in Airtel telecommunications and was a member of the board before he sold his shares and stepped down from being a board member. He still retains his position among the richest men in Kenya and is famous across Africa.
7. Uhuru Kenyatta – $500 Million
Having come from a wealthy family, Uhuru Kenyatta has been living comfortably right from little. He managed his father's wealth in billions of dollars where he seems to have also acquired his wealth.
He is the current president of Kenya and has an accumulated net worth of about 500 million dollars.
He has been president since 2013 and he has businesses that cut across sectors such as insurance, hotels and tourism, banking, education, farming, etc.
8. Chris Kirubi and his family – $400 Million
Before his death on 14th June 2021, Chris kirubi maintained the position of one of the richest men in Kenya.
He is an erudite businessman, entrepreneur, and industrialist who seeks to create wealth by involving in businesses. He was a director at centum investment. He chaired:
DHL Express Kenya Limited
Haco Industries Kenya Limited
Kiruna International Limited
International House Limited
Nairobi Bottlers Limited
Sandvik East Africa Limited
98.4 Capital FM.
He is number eight on our list of the top ten richest men in Kenya. He had a combined net worth of about 400 million dollars Sadly, he just died mid-year 2021 at the age of 80.
9. S K Macharia-$365 Million
Samuel Kamau Macharia is a Kenyan businessman and famous millionaire. He owns several businesses of which he has a major stake in the royal media company which is one of the most successful companies in Kenya.
He owns several tv and vernacular radio stations and his net worth is estimated to be around 365 million dollars.
Macharia also has an interest in other sectors such as agriculture, real estate, banking, etc. He is well known as one of the millionaires in Kenya and eastern Africa.
10. Atul Shah-$290 Million
The managing director and CEO of Nakumatt holdings limited, Atul Shah are the last on this list. Atul shah has an estimated net worth of 290 million dollars and is among the top ten richest men in Kenya.
He owns a large share in Nakumatt holdings limited which is a private holding that owns Nakumatt supermarket which has stores in Kenya, Uganda, Tanzania, and Rwanda and it has more than 7,000 employees across.
Summary of the Richest Men In Nigeria
In this article, we have been able to present you with the list of the top ten richest men in Kenya currently.
Most of these men as we saw in their profile acquired their wealth through personal businesses and investment.
Also, these men have made Kenya stand out as one of the top productive African countries as they have helped develop Kenya to the level where Kenya competes with other African countries.