President Uhuru Kenyatta has been requested by Deputy President William Ruto to lead the charge in restoring peace and harmony in the country.
Ruto said State House should be used as a unifying force while speaking to citizens of Kwale County on Monday during the Kenya Kwanza Alliance campaign route.
"Please Mr President, you are the leader of all Kenyans. Do not allow the State House to be the theatre of planting seeds of the division of the people of Kenya along the tribal lines…along the ethnic line," Ruto said.
The DP maintained that he is okay with not being supported by the President in the August 9 elections but asked Uhuru to be a peacemaker.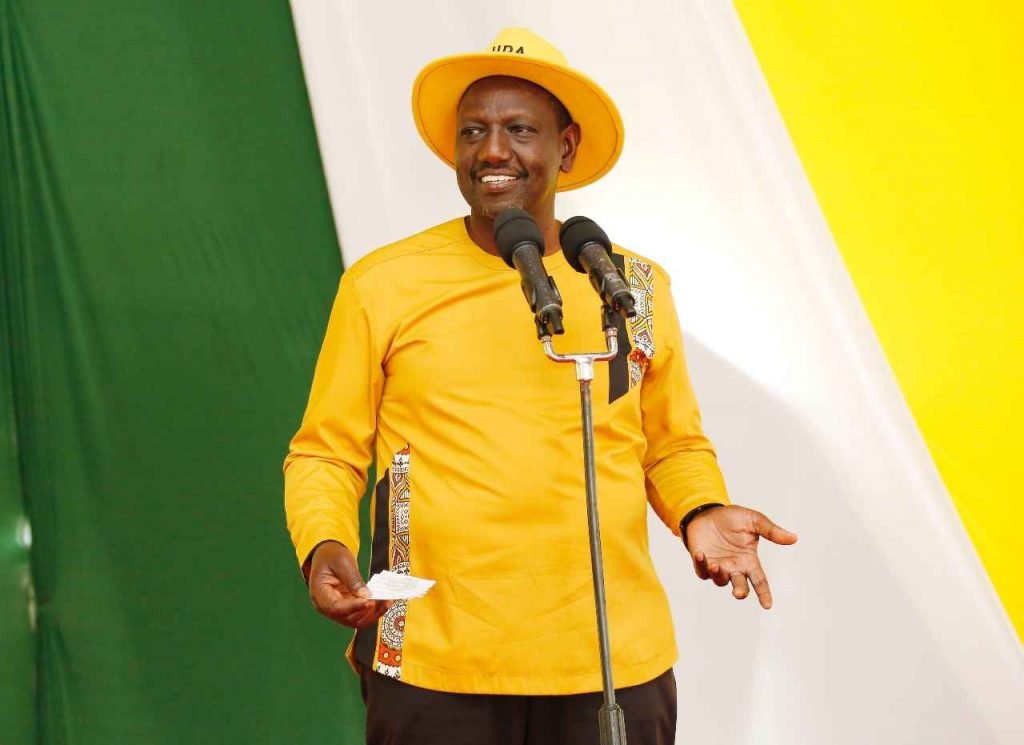 "Even though you do not want to support me, it is fine. I supported you unconditionally…my friend Mr Kenyatta, do not allow State House, the Office of the President to be the arena where falsehood, where propaganda, where ethnicity is being propagated against me as your deputy," Ruto said.
He also reminded the Uhuru how he supported him until he won the presidency adding that there is no way he could have plotted his impeachment.
"Please don't allow State House to be used as an avenue for propaganda to spread the falsehood that we were involved in anything with Mr Kitendawili (Raila) to impeach you or to bring down your government. Nothing of that nature, nothing and you know it Mr President that nothing like that happened."
A report by the Standard said the president fell out with the DP because he found out Ruto wanted to topple him before his term ended.
The Standard quoted Mathioya MP Peter Kimari as saying the president informed about 3000 elders from the Mount Kenya region that Ruto went behind his back and attempted to strike a power deal with ODM Party leader Raila Odinga to pull off the impeachment.
The paper also claimed Uhuru informed the elders that Ruto was encouraging opposition protests in 2017 while at the same time inciting Uhuru to clamp down on them.