Purity Vishenwa a.k.a Pritty is an heartbroken woman after her boyfriend Singer Stivo Simple Boy posted a new photos of his new girlfriend identified as Adasa. The two were seen strolling on a beach in Mombasa.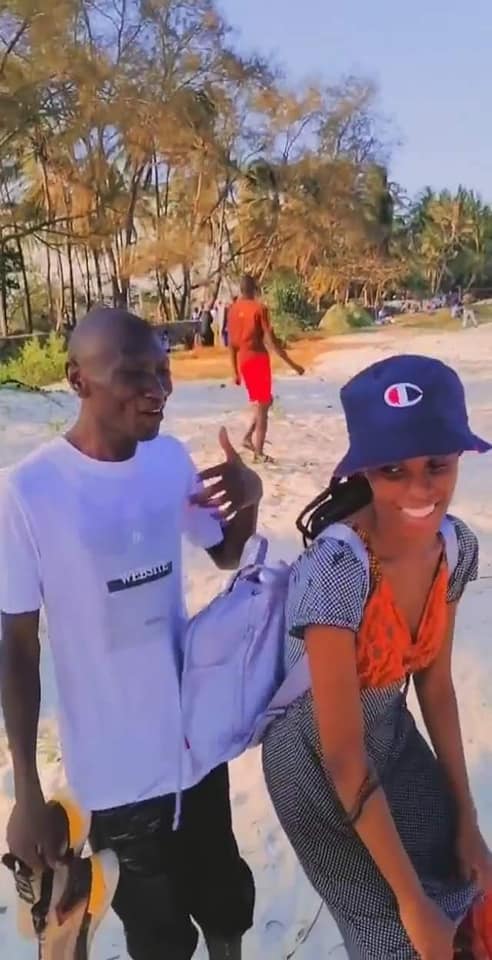 Reacting to the photos, the heartbroken Pritty asked Stivo why he did that.
"Stivo why are you doing this to me? I did so many things for you. I sacrificed a lot for you. Why Adasa? Is she prettier than me? Does she deserve you? I went extra miles for you."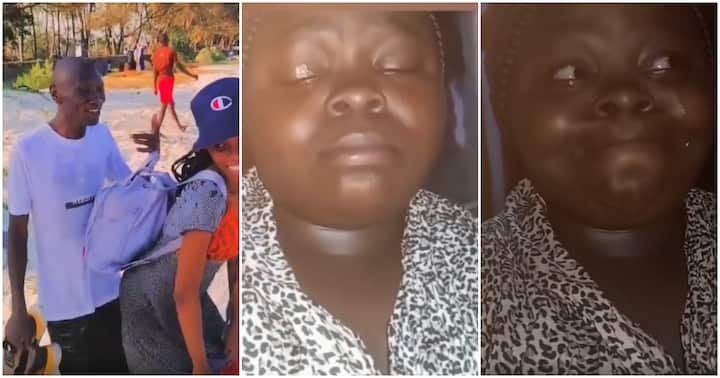 She added: "Why chose another woman? What does she have that I don't? I know you like thick women why her. Umenihurtbreak. You've heartbroken me so much. I never thought one day you'd leave me for another woman. I wish you well, bye."
Are they working on some music video?
A section of Kenyans online hints that the two, Adasa and Stivo might be working on a music video and that Prioty was just jealous or being used in the clout chasing business.
It is remembered that Pritty has been at forefront defending the singer over alleged exploitation by his management.
Some weeks she expressed her anger saying she was fed up with the management:
"Everything you have heard about the management is true, Simple Boy cannot do anything, neither can I. He will continue doing what he loves until God opens up another way for him where he can do better and be at a place where he is happy."
"Like right now, the management doesn't like me, I don't know what they have done, he is not allowed to come to see me.
I feel like they control him and that at times makes me feel so powerless. He is controlled by his management, at the moment we are not communicating after my TikTok went viral."
She added, "The management doesn't talk to me, last week my Instagram was reported I could not post anything so I don't know who did it but whoever did wants to bring me down."
https://www.instagram.com/p/Cbp8s9PoGNP/