Controversial Gatundu South Member of Parliament (MP) Moses Kuria in many cases has appeared to be against ODM leader Raila Odinga and the entire members of the Luo community.
The National Cohesion and Integration Commission has previously cited him for a post on his Facebook page that was deemed demeaning to the Luo. In fact, he has had run-ins with the cops over remark about 'Odinga's assassination.'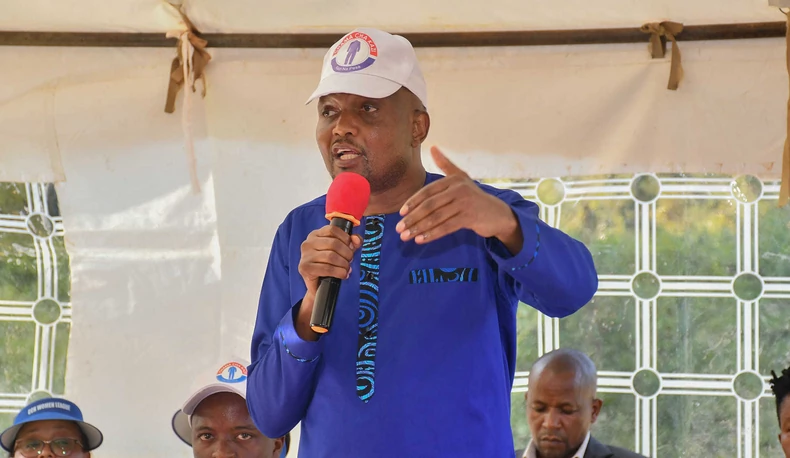 In the latest attack, the Chama cha Kazi (CCK) leader claimed that over 300,000 Kikuyus took an oath in 1969 never to elect an uncircumcised person like Raila Odinga to be the president.
"Without calling for another oath to undo the first one, you unilaterally make an about-turn and expect the whole community to follow you."
"I do not believe that circumcision is any test of leadership and there was everything wrong with the 1969 oath, and the community elders should hold a ceremony to unbind the community from that oath and for closure," Kuria stated.
According to the lawmaker, the 1969 oath must be repealed in order to free Kikuyus ahead of the August 9 general election.
"The community elders should hold a ceremony to unbind the community from that oath and to bring the community to a close," Kuria added.
Aside from all these attacks, did you know Raila Odinga sponsored Moses Kuria's education after nearly dropping out of campus?
But, unbeknownst to many of his supporters, it was Odinga who intervened and helped Kuria be readmitted to the University of Nairobi after he and other student leaders were suspended.
According to a source close to Kuria, when the MP and his colleagues were expelled by the university senate, Raila gave Kuria money and instructed the late Otieno Kajwang' to represent the student leaders in court.
"I can confirm that Raila gave Kuria Sh400 and also paid Kajwang to represent the students in court. I can also confirm that on Saturday January 20, 1995, Kuria attended Jaramogi Oginga Odinga's first anniversary and slept in Raila's Opoda Farm home in Bondo," the source who did not wish to speak on record revealed.
Another source, who did not want to be identified due to the sensitivity of the situation, confirmed that lawyer Otieno Kajwang' represented Kuria in court for nearly a year, until Justice Mwera threw out the case and ordered the university to readmit Kuria and his colleagues.
"Raila gave them Otieno Kajwang until the court ordered the university to re-admit Kuria and other student leaders back," he said.