This weekend, Zari Hassan and Diamond Platnumz's new reality show, the Netflix TV Young, Famous and Africa airing on MTV.
The Netflix reality show was filmed in Johannesburg, where Zari Hassan currently resides.
Diamond attempted to flirt with South African songwriter and rapper Nadia Nakai in one episode of the series.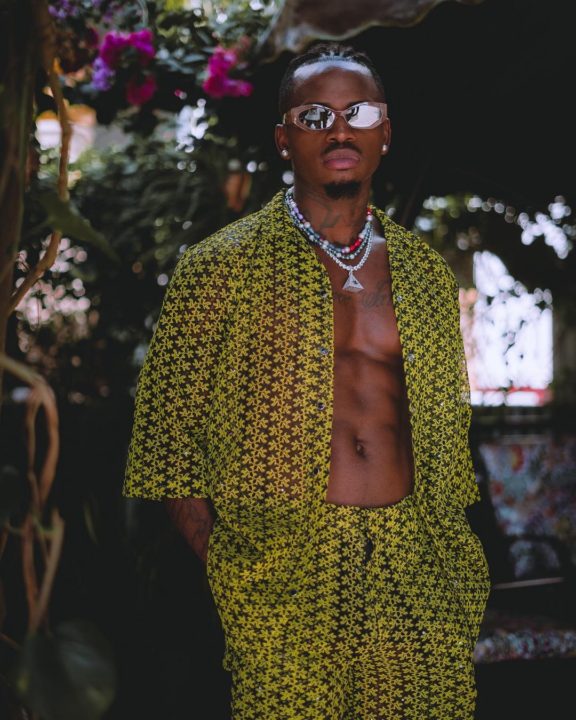 It is during this moment that the Musician 'murdered' English.
Nadia asked Diamond about his age.
"How old are you? Why do you have to think about it?"  Diamond responded: "No, I'm not thinking about it. I am just untying my buttons. I am 31st."
https://twitter.com/maliks_88/status/1504870439809650723
READ MORE ARTICLES
Diamond's language barriers has sparked some reactions among Kenyans on Twitter.
@Bravin – "This reality show has no edits, has no cuts. It's just Diamond Platinumz embarrassing the whole of East Africa Uncut."
@ Nandi – "He's just being real not faking anything, have never liked Simba like i do now!"
@ Kurly cheeks – "If I was Diamond I would only speak Swa..and let them struggle with subtitles.. Manz is really struggling with that English."
The reality show has also given Kenyans a feel of South Africa, with one envying their railways system.
"You watch Young, Famous and African on Netflix and look at the blue train that Zari and her friends board to Mpumalanga then compare it to our Standard Gauge locomotive from Nairobi to Mombasa and you feel like crying. Bwana hio train ya kuenda Mpumalanga iko ata na jacuzzi."
@ Joan – All I'm saying is, Zari Hassan is the IT GIRL . She steps into a room and without even making an effort, she's already taken over. If you're someone that easily gets intimidated, you'll have a problem with how she carries herself.