Vice-chair of the Independent Electoral and Boundaries Commission Juliana Cherera is dissatisfied.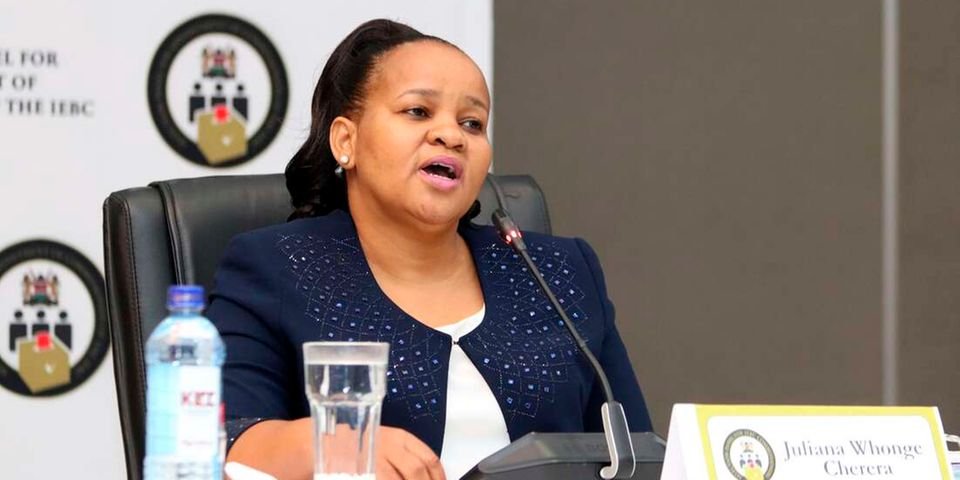 She and the four Commissioners who disavowed the election results received jeers during an IEBC retreat before this happened.
"Yes, I was booed. The other commissioners were booed too. But amidst the booing, some cheered for us. The chairman was in attendance and watched silently as some clusters of staff booed us and he did not raise a finger," noted Cherera.
A portion of the commission's employees blamed Justus Nyang'aya, Cherera, Irene Masit, Francis Wanderi, and Cherera for the growing schism within the body.
The IEBC chair highlighted that this led to law enforcement authorities harassing and arresting innocent officials.
"The most unfortunate incident was the false accusation by commissioners and fellow staff – under oath – that exposed innocent hardworking staff to arbitrary arrests and abductions, intimidation and harassment by security agencies and political goons, and other forms of obstructing election officials from conducting their duties."
The retreat was held at Mombasa Pride Inn Hotel last week.
According to sources, the fallout between Chebukati and Cherera is still evident.
So bad is the division that the two opposing factions did not share a boardroom, with each booking a different holding room.
Ms. Cherera's group was in Witu boardroom while Mr. Chebukati's was in the Tana room.
It is still not clear whether Cherera and the other commissioners will resign or not.