On Saturday, Mama Ngina Kenyatta led a unique ceremony in Nyeri Town to shave the dreadlocks of the only female Field Marshal.
Muthoni wa Kirima, a Mau Mau fighter, has had her dreadlocks for over 70 years. The majority of Mau Mau fighters pledged not to shave until the whites leave Kenya.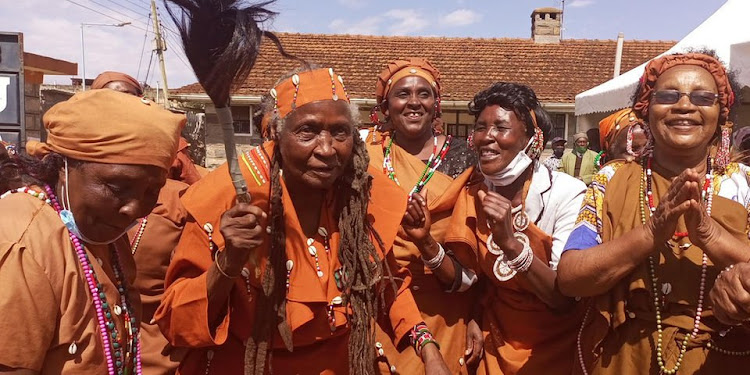 The veteran's wish was to have Mama Ngina cut her dreadlocks and to bless President Uhuru Kenyatta.
So who is Muthoni Wa Kirima?
When you search for Field Marshal Muthoni Wa Kirima, you'll find two excellent articles published by Standard Media and the Daily Nation, and this article will break down important details about this amazing freedom fighter.
The Early Years of her life

It's disheartening to think that we only remember Mzee Kenyatta and Dedan Kimathi when we talk about the Mau Mau independence fighters who shed blood and gave their lives for this country. Other fighters, such as Muthoni wa Kirima, who laid down their lives for this country, go unnoticed. Muthoni wa Kirima was born in 1931 in the Central Province.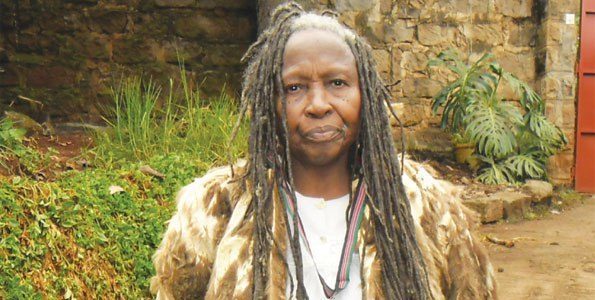 Muthoni observed the colonialists' injustices against native Africans as a little girl because she was born during the colonial era. Muthoni has never had a formal education and speaks neither English nor decent Kiswahili because she was in the forest fighting when others were in school. She became a spy when she was about 20 years old, in 1992.
When she and her husband, General Mutungi, joined the Mau Mau independence struggle in the early 1960s, they had only been married for a year and went their own ways into the jungles of Mt Kenya. General Mutungi died in 1965, two years after the end of the liberation struggle, taking with him the final prospect of Muthoni reuniting with his family. She claims Kirinyaga (Kenya) is her sole kid, despite the fact that she has never had children of her own.
Joining The MAU MAU
Spying and carrying food were not enough for Muthoni; she desired to fight. She desired to be in the thick of things. Muthoni persuaded Field Marshal Dedan Kimathi to let her battle in the forest, and she proved to be a brave soldier.
Muthoni was promoted to Field Marshal after fighting with Dedan Kimathi and demonstrating her worth as a soldier. She was the first woman to achieve this rank.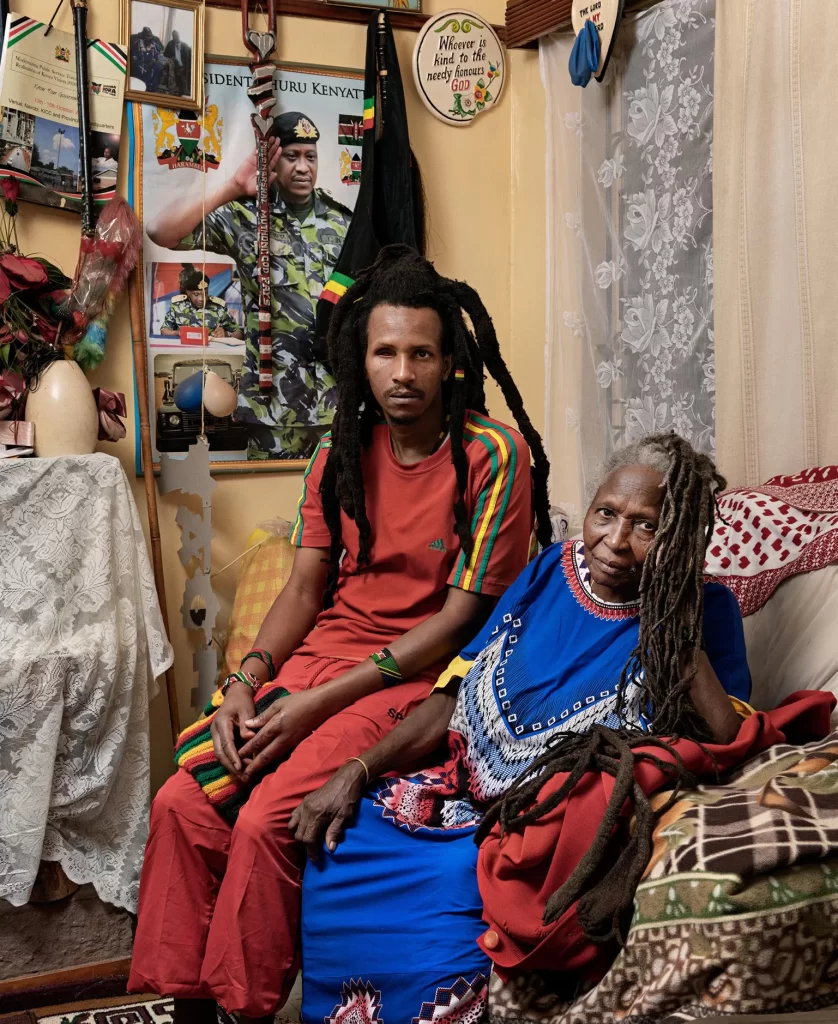 She rose through the ranks of the Mau Mau to become the most senior lady. Dedan Kimathi, Baimungi Marete, Muthoni Wa Kirima, and Musa Mwariama were the only four Field Marshals in the independence effort. It wasn't easy to get to this point. This reveals that her sister Mukami was a Mau Mau combatant rather than a Field Marshal, which is still cool. Muthoni is known as a "iron lady."
Imagine Muthoni wa Kirima slaughtering a rhinoceros in order to preserve her father's goats.
Trade in ivory
Muthoni commanded the elephant hunt in the forest, travelled hundreds of kilometers to steal weapons from Ethiopia without being captured, and finally came out after independence.
Field Marshal Muthoni was capturing animals to eat. She was poorer than when she joined the revolt when she emerged from the wilderness after a decade of insurrection.
She was despondent, so she approached Mzee Kenyatta and persuaded him to issue her a license to deal in ivory, claiming that she used to kill elephants for food and conceal the ivory, and that she knew where the tusks had been buried.
She was, however, unable to export the spoils, unlike the Arabs. She sold them for roughly Sh.22 per kilogramme to the Kenyan Museums. When the ivory trade was outlawed in 1976, her licence to gather and sell "wild" ivory was revoked. What a brilliant mind you have.
Field Marshal Muthoni currently
Field Marshal Muthoni's dreadlocks have remained in place to remind her that she is still fighting for a better life for herself and the children of slain freedom heroes who grew up in the harsh, deep forests of Mount Kenya and the Aberdares.
Muthoni still has a bullet lodged in her hand and had to undergo medical treatment after independence to save her right eye from the ravages of another bullet that destroyed the protective bone around it during the conflict. When the only female Field Marshal is still living, there is a clamor for a statue to be constructed in her honor.