Musician Stivo Simple Boy's girlfriend Vishy Pritty has opened up about dating a married man when she was just 16 years old.
According to the  upcoming Youtuber, Vishy, she had no idea her then bae was married until his wife approached her.
"I met this guy, he was young (25) he shot his shot but I was not interested so I played hard to get. After six months is when I knew he was married and divorced. One day I was washing when I heard a message, I thought it was him. But it was a lady asking me to go plait her baby's hair, I told her I did not know how to plait."
Pritty claims her 'co-wife' resorted to name-calling when she didn't get what she wanted.
"She started calling me a husband snatcher. In my mind, I was like who was the married man I was dating? Abruptly my boyfriend came and I told him about the lady. He called her using my phone, they started abusing each other.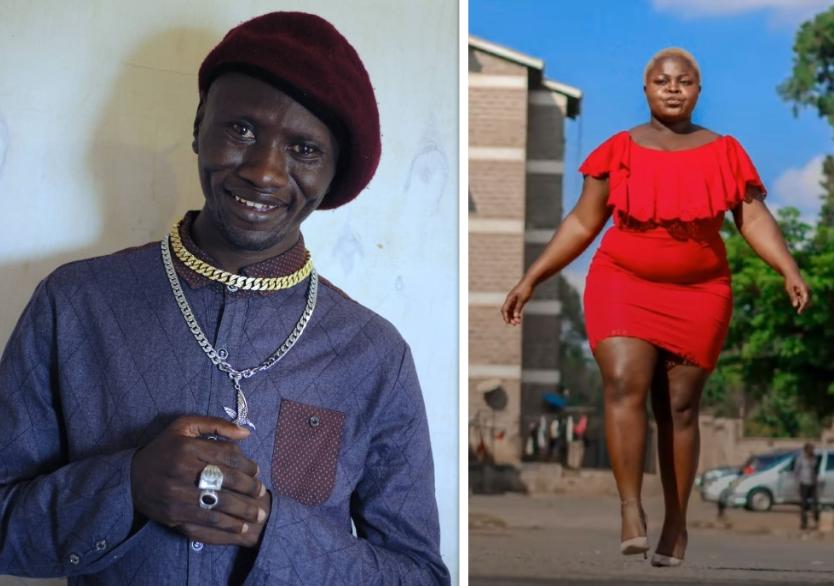 He then explained that was his baby mama. He said the baby mama was older hence they couldn't work out."
Pritty revealed that at some point, the woman followed her to her grandmother's place.
"While going to my grandmother's place I spotted her. I did not know she was my mum's friend. She had helped raise me. She asked for my mum's number and told her that I had stolen her husband.
She even told my grandmother about it, my granny told her to beat me in case we met. One day she came to where my bae and I lived and removed some woods from our bed and placed the mattress down.
The next time she poured water down and scattered ash on the mattress."
Later on, the relationship ended and she is now dating Stivo Simple Boy.