Kamba gospel musician Stephen Kasolo has apologized again for the video showing him threatening to strangle his daughter Shine Kasolo. Speaking with Tuko TV's Anne Nyathira, Kasolo insisted that he never meant to harm his daughter, and he would not get tired of apologizing to his fans and daughter as he is a saved Christian.
The Kitole hitmaker, however, claimed that the video was taken out of context since it only meant to entertain his fans and increase his following. He explained that he came home on that fateful day only to find that Shine had broken a bottle he had bought her the previous day. The bottle was part of props they were going to use for acting father-daughter skits. He claims that he found the daughter a bit tensed by her mistake and he thought her reaction was funny.
"Nikafika kwa nyumba, nikaona shine ametense. Halafu anataka kulia. Nikamwuliza nini Shine? Mum ameniambia atanisema. Then nikaona ikiwa funny sana. Nikamwuliza atakusema kwa nini? Mama akaniambia ile chupa ulieltea Shine jana amevunja. Sasa mi nikauliza Shine mbona sasa umevunja chupa? Shine kuona nimeongea hivyo akaanza kulia," explained Kasolo.
Kasolo claimed that the incident looked funny, and he asked his wife to record them so that they would share the funniness with fans. He, however, acknowledged that he took the joke too far by threatening to strangle his daughter.
He said that he did see anything wrong with his threats because he was raised that way, but he insisted that he learned his lesson the hard way. He said that he learned that the world had changed and children nowadays cannot be punished through abusive approaches.
"Mi nimelelewa nikiambiwa na shushu nitakunyonga. Kwanza kuna wakati alinifunga kwa kamba nilikuwa nimekosa. Pia Ukambani tumekuwa tukichomwa na makaratasi ukipatikana ukiiba sukari. Kwetu haikuwa big deal, but now the world has change. Era tunaishi saa hii watoto hawachapwi wakikosea," Kasolo said.
Even though Kasolo had apologized, he blamed his friend for sharing the video and causing it to be public. He accused his friend of not advising him to pull it down. He claimed that the friend shared the only sensitive part of him threatening Shine and titled it "Kasolo is threatening to kill the baby."
Kasolo claimed that the friend's deeds hurt him because he and his friend had grown up together and he knew his family very well. He said he was not sure that he would ever trust his friend again though he had already forgiven him.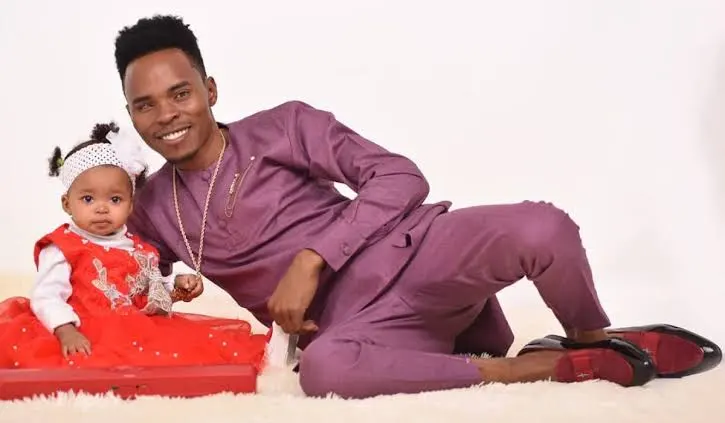 On being asked how the video had affected his family, Kasolo claimed that the backlash had caused them (his wife and him) to feel overprotective of their daughter. He said he was afraid that the people would take advantage of the situation and harm his daughter.
"Unajua adui anaweza chukua nafasi wakati mtoto anaongelewa vibaya hivyo atafute kumfanyia mtoto vibaya," Kasolo explained
On the positive side, Kasolo claimed that the scandal made them love their daughter more. He said that his family managed to pull through the problem, thanks to prayers.
Kasolo had trended wrongly several weeks ago after a video showing him threatening to strangle his visibly shaken daughter surfaced online. Kasolo received a severe backlash as his followers called for legal actions against him.
Written by Sarah Mutuku