Education CS George Magoha has stated that only two phones will be allowed at examination centers, a move he believes will help curb exam cheating in the ongoing KCSE exams.
The CS said the two phones will only be used for emergencies while opening the exam containers at the Kisumu central sub-county offices on Monday.
He accused several center managers of photographing exam papers with their cellphones and subsequently disseminating them to other schools.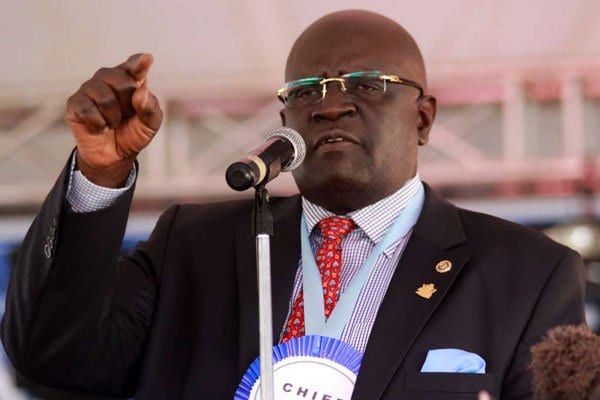 Magoha said:
"Exams get exposed when we give them to the head teachers who collude with police officers so that they can take photos and post… There is also a fact that there is a few who are exposing the second paper."
Magoha announced new guidelines on Sunday that will be implemented immediately to combat exam cheating in the ongoing KCSE exams across the country.
Here are the new rules announced by Prof Magoha:
All school gates must be kept wide open during the examination hours of the day to enable for easy monitoring of all processes.
While the morning paper is in progress, security officials must sit in positions where they have a clear view of the examination materials for the second daily paper.
That supervisors and invigilators must not leave the examination rooms for any reason while the examinations are being conducted.
During the school day, the centre management must not allow any unlicensed teachers or personnel to remain in the school compound's precincts.