Crazy Kennar, real name Kennedy Odhiambo, a comedian and content producer, is the proud owner of a Toyota Prado TX.
After a lengthy wait, Kennar, who is one of the top content developers in the country, received the lavish automobile on Monday.
According to people close to the comedian, he purchased the vehicle to aid him in traveling throughout the country while filming his popular videos.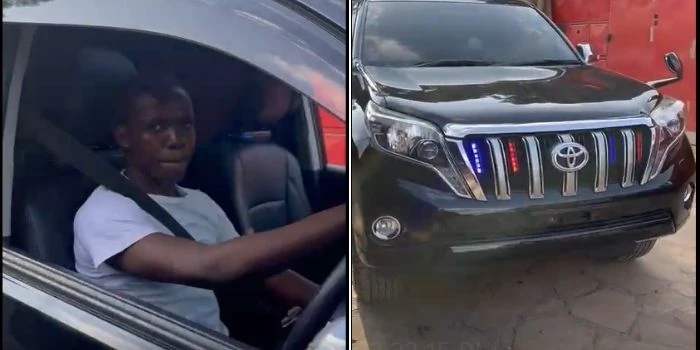 The truck, which can seat up to eight people, will also be used to transport Kennar's crew as they generate content across the country.
Kennar's dream automobile had been an Audi Q5 for a long time, but following consultations, he decided that a Toyota Prado TX was the next best alternative.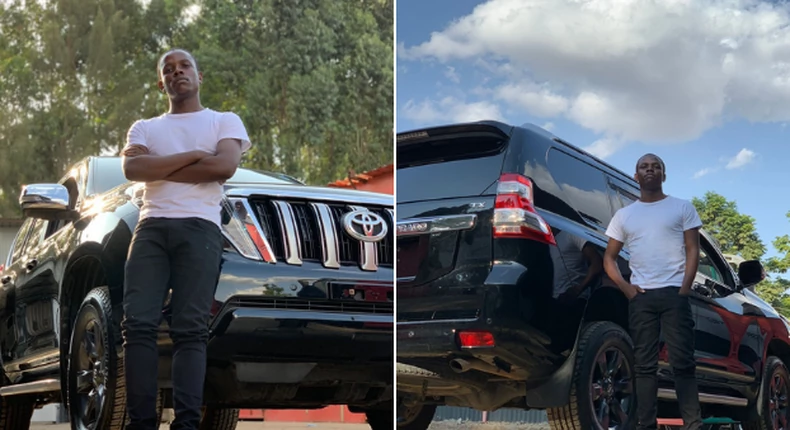 On his YouTube channel, the self-proclaimed content cartel exceeded 100 million views in November 2021.
Since joining the site in 2017, his channel had accumulated over 121 million views as of March 2022.
Kennar began his career as a teacher at a local elementary school and began making material using a borrowed phone.
In 2021, Crazy Kennar scooped 3 titles at the Pulse Influencer Awards and his acceptance speech was "If I rise, let me rise with other people".
Kennar has learnt to celebrate his winnings together with his able team. To him, they are part of his successes.
"I want to thank my team, as you can see, they are all here and I thank God, manze nimefurahi sana!"
"Kufika hapa it has taken us hardwork, commitment and teamwork. I really love the people I work with, sisi hushoot 24/7 – saa hii tunafikiria kushoot, tumeshoot and after this tutashoot – and I believe this is just the start, we will win even more awards. When I lift the Oscar Award you will remember that Crazy Kennar told you so!"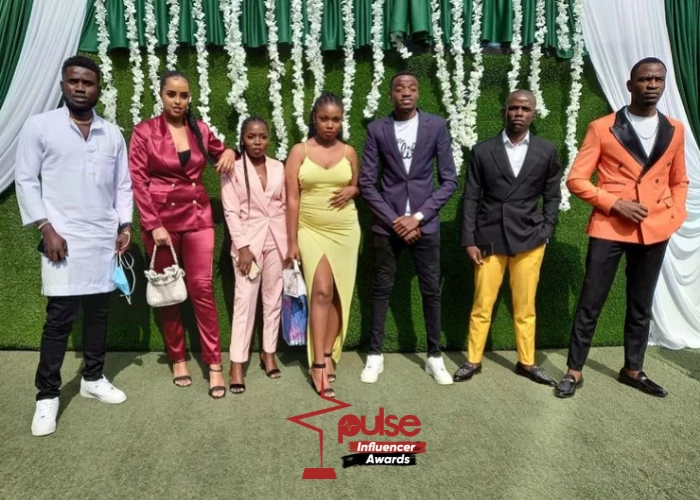 "Kennar is much more than what you see, my end goal is to leave a positive impact and for me that has happened through making people laugh with my comedy skits and creating employment as you can see already 15 people have jobs because of what I do. Anywhere I can help, even with a single word to a person, then I will do it. My philosophy is if I rise then let me rise with other people," Crazy Kennar revealed.
From everyone at Mkenya Leo, we congratulate Mr Kennedy Odhiambo and your team!