Bwana and Bi Mkurugenzi, Abel Mutua and Judy Nyawira, have finally allowed their teenage daughter Stephanie Mumbua, popularly known as Kakurugenzi, to have a gadget. Bi Mkurugenzi presented the gadget #Nokia T20 tablet, worth Ksh 29,999, to her daughter in a video she shared on her YouTube and Instagram accounts.
Bwana and Bi Mkurugenzi have always shared their fears of allowing their daughter to use gadgets like other teenagers. In a last-month video titled Daddy & Daughter Catch Up, Bwana Mkurugeni told his daughter that she is too emotional to cope with the effects caused by the internet.
"Personally, I don't think you are ready for the internet. You are too emotional. Three bad comments and we check you into therapy," said a concerned Bwana Mkurugenzi.
The father-daughter conversation sparked a change of thought about gadgets. In the video showing Bi Mkurugenzi giving her daughter the #Nokia T20 tablet, Bi Mkurugenzi claimed that they (her husband and her) observed that they were countering their daughter's development and productivity by denying her access to gadgets.
She claimed that her daughter belongs to generation Z, which is technologically savvy; thus, Kakurugenzi should also have a chance of interacting with devices.
"We, as baba na mama Mumbua, we have come to accept that technology is indeed here, is part of us, and is going to be part us even in the future, especially for Mumbu's generation, generation Z." she stated.
However, it is not gadget-freedom as usual for Kakurgenzi. Bi Mkurugenzi had a lineup of "Engagement rules," which Kakurugenzi must follow when using her tablet.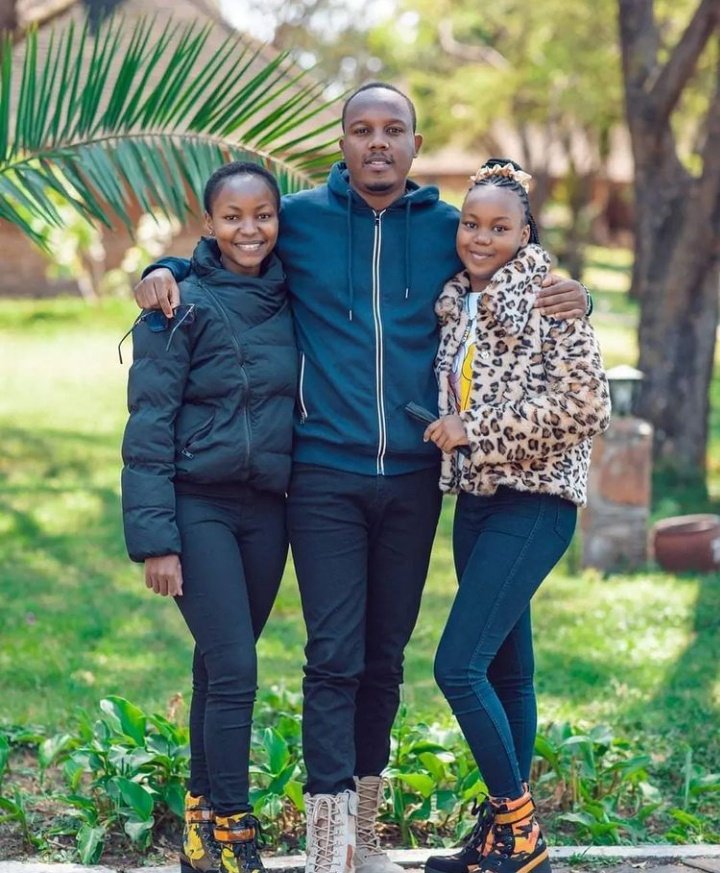 She warned Kakurugenzi that her tablet would be taken away from her if she breaks any of their rules.
Here are rules which Kakurugenzi must follow to keep her new tablet, like other teenagers:
No using gadgets in device free-zones like washrooms, bedroom and meal areas
No using gadgets during outdoor time: Kakurugenzi must go pay with her peers and interact with the productively.
Use only the approved sites by mum and dad for entertainment: Kakurugenzi must ask her parents permission to access other sites.
Weekly checking: Bwana na Bi Mkurugenzi will conducting a weekly check-up of how Kakurugenzi uses her gadgets.
No taking the devices outside or to school.
Bi Mkurugenzi concluded the conversation by urging her daughter to use her tablet responsibly to earn her trust and allow her to use her tablet for a longer period.
Bwana and Bi Mkurigenzi have always wowed their fans through how they relate with their daughter positively and lovingly.
What do you think of the couple's parenting style over their teenager's relationship with gadgets?