Kenyans and foreign nationals are being conned at an increasing rate, and the government appears powerless to stop it. These so-called wash wash boys have also taken advantage of prominent people.
Former MP Danson Mungatana is one of the victims, having lost Ksh76 million to West African con-men who promised to double the money to Ksh 1 billion.
Here is the story as told by Mkenyaleo.co.ke:
Danson Mungatana, who is he?
Former Member of Parliament for the Garsen seat, Danson Mungatana. The MP went to Alliance High School, where he received the highest grade in his class in the Kenya Certificate of Secondary Education (KCSE).
He went to the University of Nairobi after his O-levels and graduated with a Bachelor's Degree in Trade and Investment Law. President Uhuru Kenyatta selected him as the Chair of the Kenya Ports Authority in 2014. During President Kibaki's tenure, he also served as the Assistant Minister for Medical Services.
Losing Money to 'Wash Wash' conmen
The con scheme took place between March and September 2018, according to a story first published by the Standard Media. The former MP had initially put money into the system, and he received four times what he had put in.
The conmen first entice victims with real money, which they then give them to take to a bank or currency bureau to verify its legitimacy, according to a senior police officer who spoke to The Nairobian.
They do this to gain the trust of the victims, who then invest a big sum of money.
"For them, it's the investment they put into their dirty business. Thereafter, the victim will be convinced that the dollars are real and can be found. So a victim goes back but this time, they ask for more money. That's the trick the MP fell for," explained the senior police officer.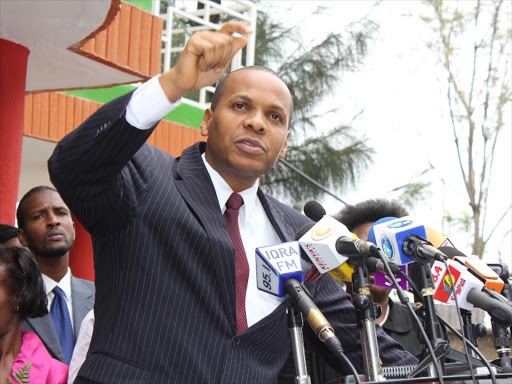 Mungatana returned after tasting the money's sweetness and confirming its authenticity, and this time he wanted to join the wealthy club. He sold his Mercedes Benz to the West Africans to raise money for the 'wash wash' chemicals needed to transform the papers into original billions. The conmen demanded more money, forcing Mungatana to sell his Karen land to make ends meet. However, he had not gotten his billions by August 2018, and he began to suspect something was wrong.
The Mercedes automobile was recovered after he reported the incident to the Nairobi Area Police. He, on the other hand, refused to record a statement for fear of being mocked.
He however chose to direct the police to the con artist's operation house situated along Brookside Drive in Westlands, Nairobi. Police recovered Ksh 1 billion in fake American dollars which was supposed to be handed over to Mungatana.
The West African con men
The conmen involved in the scheme included Abdoulaye Tamba Kouro and his son Abdala Tamba who are from Mali. A Kenyan known as Anthony Mangangi Munyiva was also involved in the scheme. These conmen have invested in money printing equipment, paper cutters, chemicals, masks and foil which police recovered.
The police later raided the Muthaiga home of a Cameroonian, Arafat Omar alias Rashid Omar where they recovered Ksh 52 million, several passports, a firearm and a fishy paraphernalia associated with witchcraft famously known as 'juju.' The police also revealed that the con game involves prominent Kenyan politicians from Western Kenya – one an MP and the other a government technocrat.
Witchcraft Allegations
After the arrest of the conmen and recovery of the 'juju' items by the police, news began to go round that Danson Mungatana had invested his money in a witchdoctor who had promised to multiply the money making him an overnight billionaire. He however came out to publicly dismiss the reports stating that he fell prey to an investment scheme which was created by foreigners in partnership with local prominent leaders.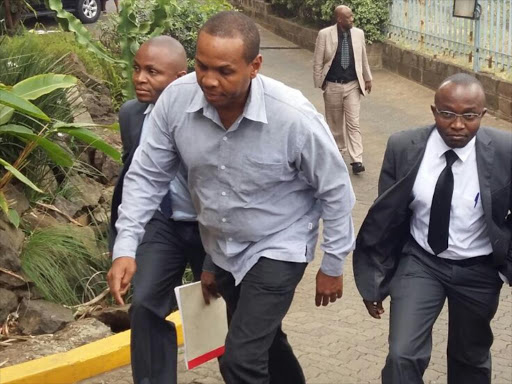 "I did not want to be an overnight billionaire as claimed. That's not what my mother taught me, I have been working hard all my life. About eight years ago, I lost a lot of money in a fake investment oil scheme that was run by Abdalla Tamba. Abdalla and his partner came and told me to invest money so we would buy oil", he told the media.
"The first and second round there was profit, but in the third round, the foreigners simply disappeared and went with the money until recently when I saw him arrested. The suspects were arrested on September 28th 2018. He was later freed in Kenya, which I came to learn when I saw him on TV after the police displayed him in public. I submitted myself as they had asked if anyone who had been conned could report to them. It was not only me who suffered but there were a lot of prominent people who fell prey to the scheme as it seemed genuine," the former assistant minister added.