By Sarah Mutuku
Kenyan Musician Kevin Bahati, popularly known as Bahati, has officially moved his family to the new mansion. He revealed the good news on his Instagram account, thanking Lord Jesus for the blessing.
"Thank you Lord Jesus for blessing me. The Bahati's have officially moved into the mansion," the overjoyed singer wrote on his Instagram.
The mansion was his valentine gift to his content creator and rapper wife, Diana Bahati. He claimed that he bought the mansion because it was his wife's biggest dream, and he wanted to make her happy.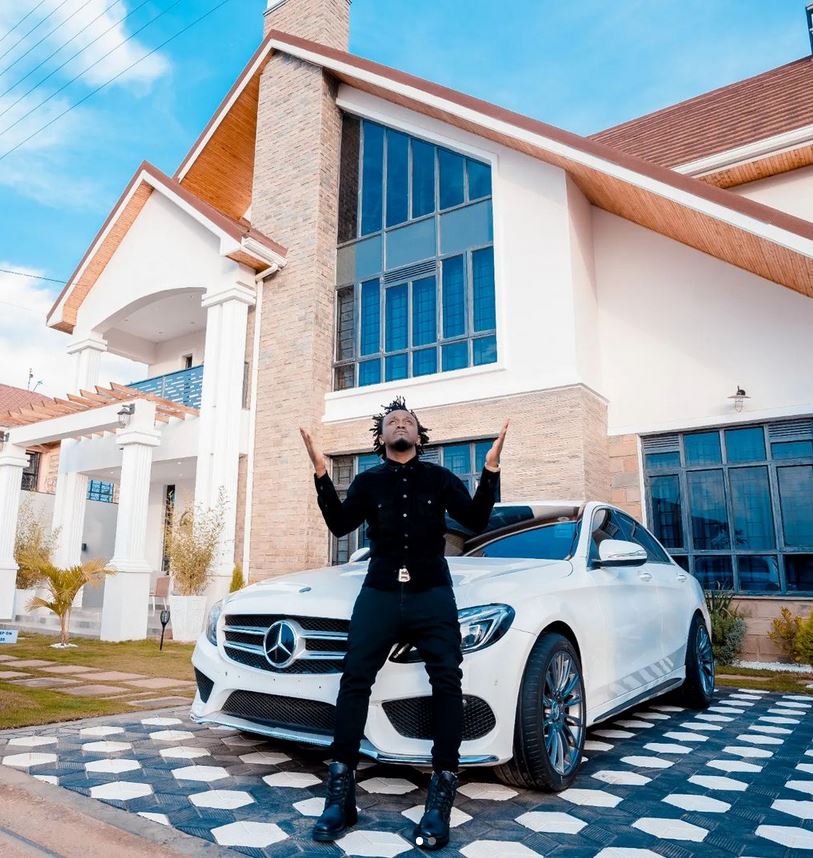 In a YouTube video showing how he presented the gift, Bahati tells his wife, "I have taken time to get you this gift because this has been your dream for so long. This is your gift you can be proud of it."
However, the gifting had caused speculations that it could be fake. Bahati had already gifted his wife a Toyota land Cruiser Prado X days before, and social media users felt that the gifts were too expensive and consequential to believe.
Comedian Alex Mathenge, who started the speculations, expressed that the gifts were fake, otherwise Diana would be having seven cars. Moreover, the doubts about the Bahatis' gifting increased when fans noticed that the Bahatis were taking long to move into their new house.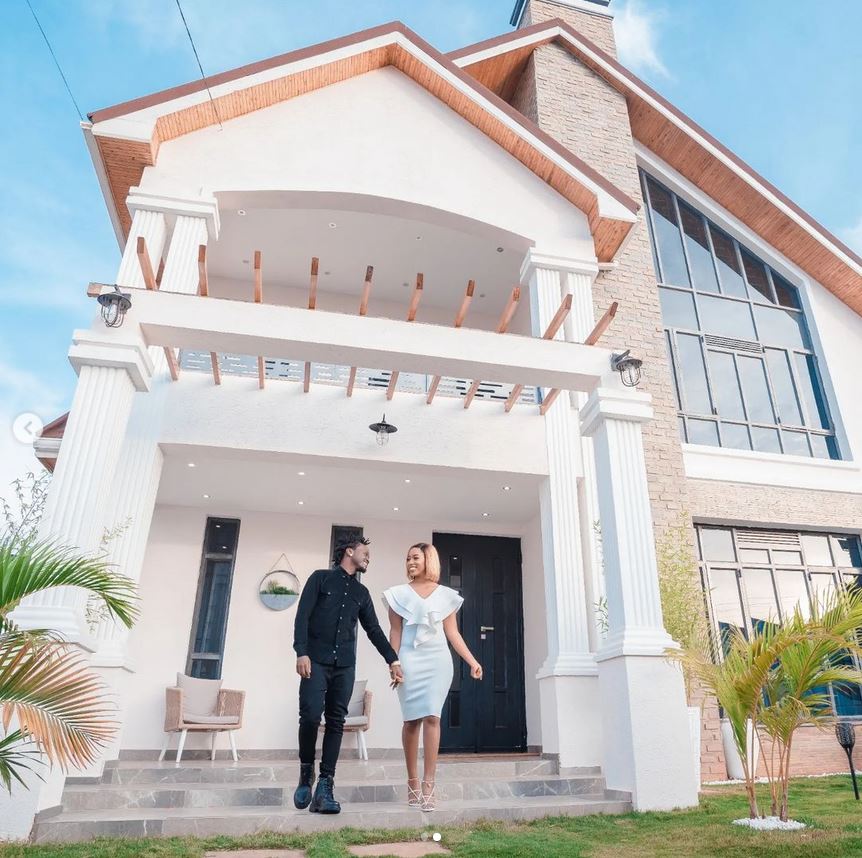 Diana had to respond to the speculations by insisting that the house was indeed hers. She said she was waiting for children to close their school to move. She explained that the old house was nearer the children's house, and she felt it was not worth it to bother the children with moving.
Bahati's official confirmation comes days after his wife shared a video of them moving into the house to silence the doubts.
The new house is fully furnished and is worth Ksh 27.5 million. It has four bedrooms, together with an SQ, and its frontal exterior is fitted with a glass gazebo.