Lynn Ngugi is the consummate professional and arguably the best journalist when it comes to telling human interest stories. Her interviews have brought joy, laughter, tears and inspired many Kenya. She is known for her originality, good sense of humor and ability to easily connect with both the people she interviews and the viewers who watch her YouTube channel.
She has interviewed celebrities, street children, pastors to the very needy. Today, she has a massive online following with so many people reaching out to her on a daily basis just so that she can hear and air their story. Her YouTube channel currently has over 260,000 subscribers with her videos garnering thousands of views.
Lynn is a good example of how journalism can be used in a positive way to transform the lives of people within the society.
"I strongly believe my role in this life is to bring people stories that have the potential to change lives. The most satisfying thing about my job is getting to work with the most dedicated team and knowing there are millions of Kenyans watching and supporting our work," she shared on the work she does.
She was awarded the 2020 humanitarian journalist of the year award (Café ngoma award) courtesy of her impactful stories.
Education 
Lynn completed her high school studies in 2004 and has an Associate's Degree in Mass Communication/ Broadcast Journalism from East Africa School of Media Studies.
Background
They often say that where one grows has the ability to influence their future choices. Lynn believes it is her background that shaped and molded her into the person she is today. She grew up in Nairobi's Huruma Estate and lived in a single room together with her mother and three sisters. Two of her sisters are named Ruth and June. Her mom bought shoes at Gikomba and would sell them for a profit. With time, they moved from the single room to a double and were finally able to move to a house of their own years later.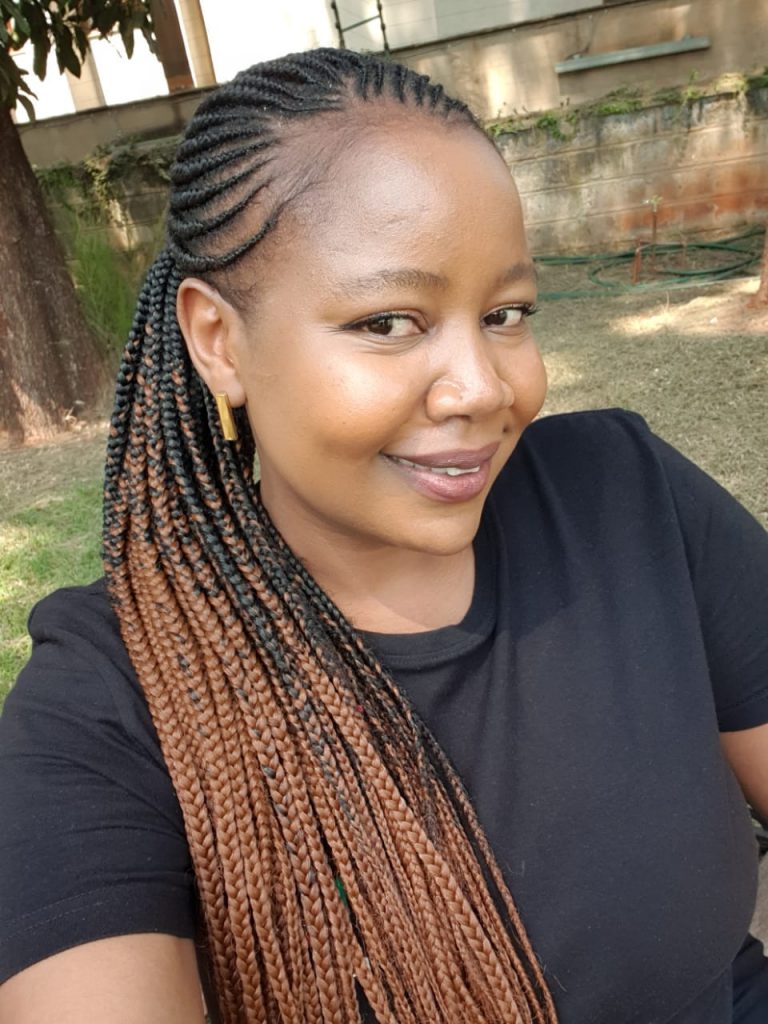 Career
Having studied media, she wanted to be a broadcast journalist but was unable to secure a job. She then got an opening in Qatar where she worked for a number of years and saved most of her salary.
She returned to Kenya with the hopes of starting a talk show and even shot a pilot for the show named Kilimani mums talk show. After investing so much in the pilot, it trended but with the trend came a huge shock for her. One of the country's biggest media houses sued her for copyright and trademark infringement. It is no surprise she lost the suit as fighting against a huge media house is no joke.
Earlier on, she had also invested several hundred thousand Kenyan shillings in a friend's school in a bid to save it but the school went under. She had used up her savings and did not even have rent when a friend from University (Edwin Ochieng) called her to report some news for TUKO. This was during the 2017 general elections, she successfully did the gig and was called for a few others. The same year, she became an employee and was first under probation before being fully employed.
Currently, she is the producer and presenter of TUKO. TUKO, founded in 2015, is one of the biggest online news platforms in Kenya. Through her segments on TUKO, lives have been impacted in ways very few TV shows have ever managed.