Popular Radio Jambo presenter, Daniel Githinji Mwangi, professionally known by his stage name Mbusi has shared unknown details about his career and family life during Churchill Show's Journey Series.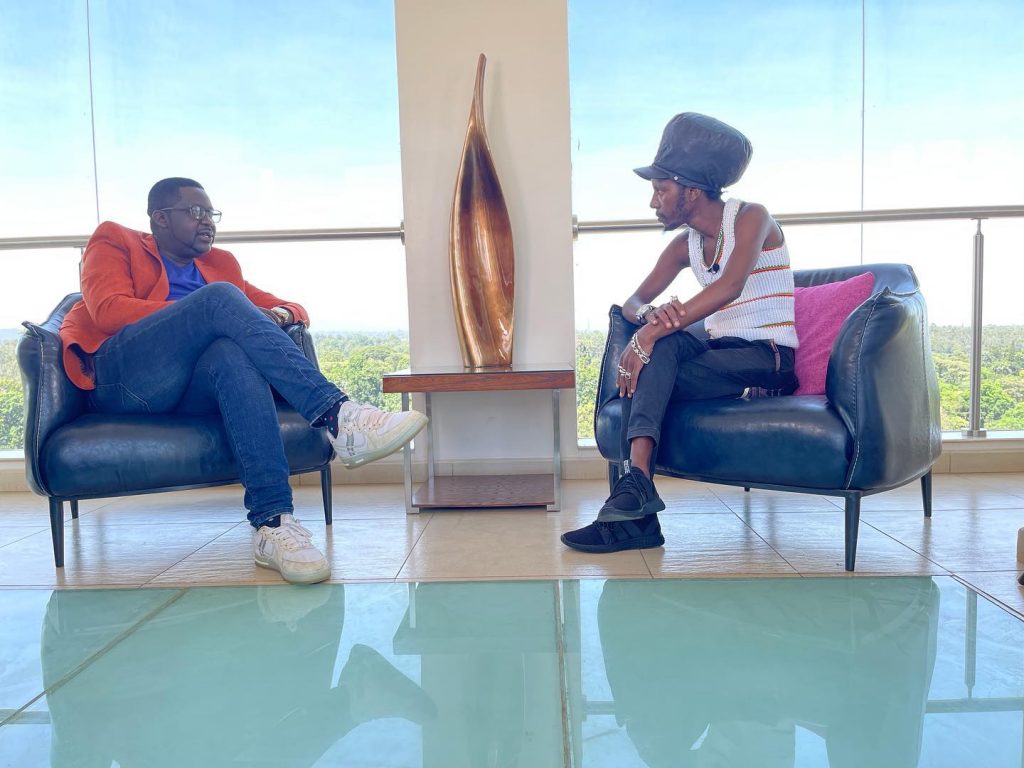 Mbusi revealed he was born and raised in Korogocho (Koch) and went to high school in Eastleigh.
Speaking about his marriage life, the father of three said he met his wife while acting set-books. His wife was in form three then.
After high school, Mbusi said they did not meet as she went to Uganda for three years while Mbusi was still hustling at the Kenya National Theatre.
"I met my wife while acting setbooks but after she was done with school, she went to Uganda for three years," he said adding that when they later met, he was broke.
"She even gave me transport. If you want her, tell her the truth. I told her where I was living in Koch, it was a mabati house. She got pregnant for me and we survived. She ran away from her home and came to live with me."
Mbusi said after he got a job, she paid for her school fees and she went back to school.
"Her parents came to Koch and reported me to the police that I had abducted their daughter," he said adding that it was pure love.