Amber Ray, a social media star, announced on her Instagram page that she and fiancé Kennedy Rapudo are expecting their first child.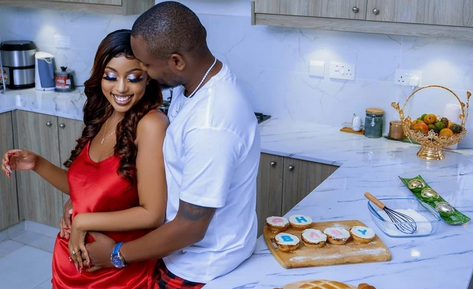 Rapudo proposed to the couple while they were on a trip to Dubai, and they recently moved in together.
Amber Ray revealed her pregnancy in a series of images on her website while Rapudo hugged her close in their kitchen.
Rapudo couldn't contain his happiness during the news, as evidenced by the way he posed with his lover while carrying the pregnancy testing kit.
The two lovebirds had one child each from their former relationship, and this pregnancy could be the start of their beautiful union after they have overcome many challenges together.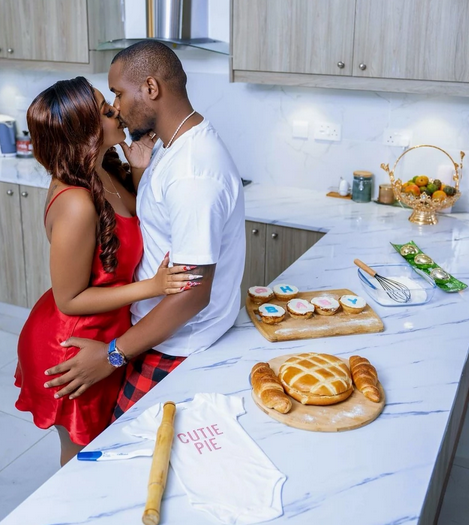 When asked about getting pregnant for her fiancé, Amber recently responded that she was waiting for God's timing.
Maybe she was waiting for the appropriate moment to tell her admirers, who have been following her since she disclosed that she is living with Rapudo.
Messages of congratulations have flooded her page, with some of her fans still shocked but thrilled for her.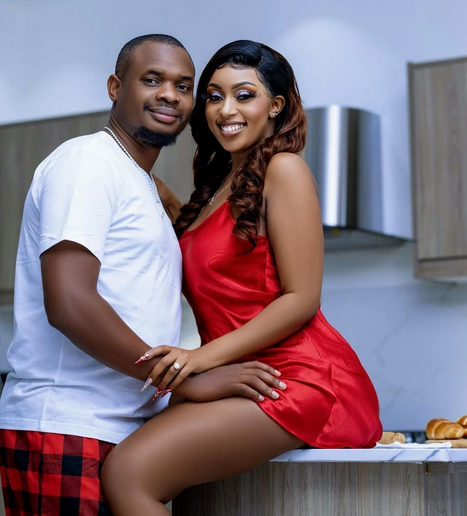 For example, Daddy Owen was quick to tag the couple and congratulate them on taking their relationship to the next level.
Another person wrote that this was a New Year's blessing in a beautiful box and that she was going to assist them raise the baby.