Jackie Matubia and Blessing Lung'aho are allegedly no longer dating, according to widespread rumors.
The couple recently celebrated their second anniversary of dating, although it was two weeks ago, and they have realized that not everything is perfect in paradise.
It all began when Matubia removed most of the pictures of them together from her social media accounts, leaving only a few. On Instagram, the former Zora actress unfollowed Blessing as well.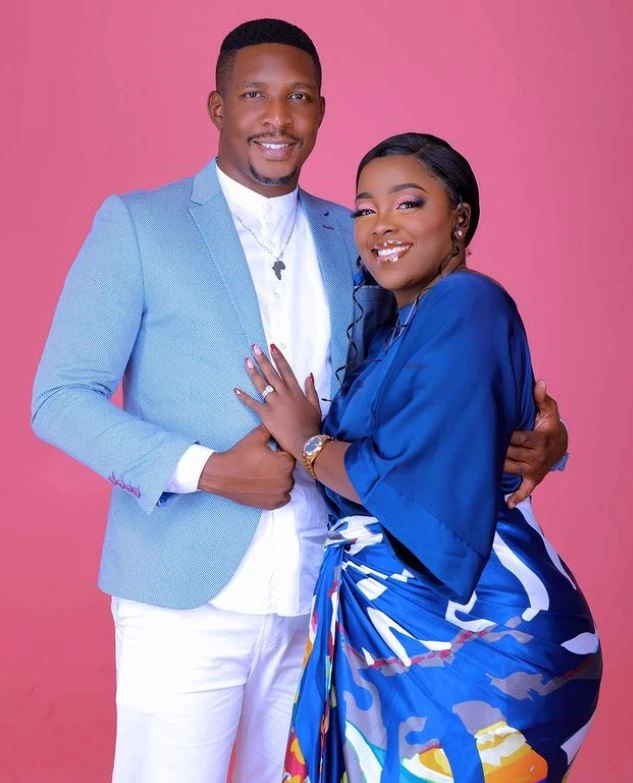 Additionally, they ceased collaborating on YouTube videos for the actress.
All these caught the attention of fans, with many claiming the lovebirds were clout chasing while others claimed they had parted ways. Responding to breakup rumours, Matubia said:
"People want you to be unhappy so bad. Nah, we are blessed over here! I pray you all to find happiness so you don't be so miserable.
READ: Jackie Matubia finally addresses break-up rumours
She went on to start sharing cryptic videos about their relationship on TikTok.
Lip-synching to a popular TikTok sound, she said she wasn't sure about her relationship with Blessing.
"Relationship status yako iko aje?"
Responding, Matubia said: "Sina uhakika nayo."
She also shared another video hinting she got character development after falling for a man.
"Nilikuwa nafikirianga ni mimi pekee yangu naitwanga babyghurl na nikafanya makosa nikashika simu yake, let me tell you Maina…I'll never recover," she said.
READ: Jackie Matubia Finally Reveals Her Baby's Gender
Jackie and Blessing Lung'aho dating
Jackie and her fiancé, Blessing Lung'aho have been in a relationship for a while now and have a child together but the two have not talked about having a wedding except a time in September 2022 when Lung'aho spoke about it in an interview with Eve Mungai.
During the interview, Lungaho revealed that he was ready for the wedding anytime as long Jackie was ready as well.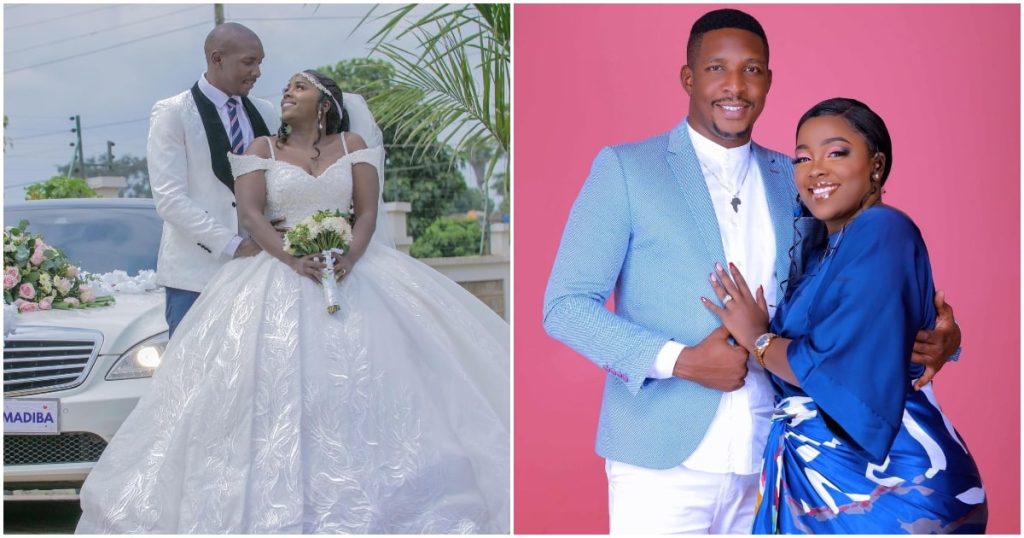 He went ahead and said it is Jackie who is keeping him because if it were for him they could tie the knot anytime saying she is the one who has not given the matter her full attention due to her busy schedule.
"I think I'll ask Jackie about that. If it were up to me I would have had the wedding like yesterday but she is always busy. The moment she and I will get a time when we are both free, we will get into the nearest church and finalize the wedding ceremony," Lung'aho said.
He however clarified that however much he might want to have the wedding done, he would have to involve her in every step of an exquisite event saying she is an amazing woman who would not settle for anything on offer.
"If you are having a wedding with a person of her caliber, you don't joke with it. You must take your time to plan the day, it has to be exemplary. Everything has to be well-planned for," he said.
Lungaho proposed to Jackie in April 2022 during the celebration of his birthday at a city hotel the fact that they together mean she agreed to marry him.
The two rarely share their moments together less for a few light moments here and there but generally, they keep private their lives.
On June 2, the couple received their first bundle of joy.