News
Mandera County makes history, introduces free secondary education
Mandera Governor Mohamed Adan made history on Monday becoming the first governor in the country to make all public secondary school education in the county free.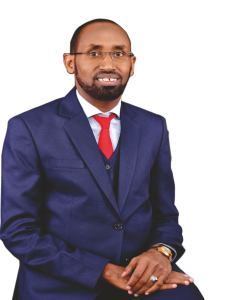 Adan announced the official launch of the KES 350 million 2022/2023 Mandera County Bursary Fund, which will primarily pay for secondary school tuition for all students enrolled in the county's 59 government secondary schools.
The Elimu Kwa Wote initiative, which will help thousands of families who are struggling with poverty and the effects of the protracted drought, will benefit over 22,000 students in the county.
The governor stated that money from the bursary fund will also go to the ward bursary fund to support Mandera County students attending school in other counties.
He added that the program will complement the NG-CDF bursary schemes and that the government is currently looking into a joint online application system that is effective and efficient to lessen the duplication of bursary awards.
Governor Adan also announced his government's continued support for the girls' affirmative action program started in 2019 by the previous administration, and the initiative will ensure that the 11 girls at Uskudar university in Turkey complete their studies successfully and return home to contribute to the development of their home county and country.
Additionally, in order to free up funds for drought-related interventions and long-term resilience-building work, the governor thanked foundations and corporate bodies like the Jomo Kenyatta Foundation, Safaricom Foundation, KCB, and Equity Bank for supporting talented but needy students from the county. He also asked them to increase the number of scholarships available to students.
He emphasized that without this initiative, the county's educational system will collapse and that thousands of children who are already suffering from insufficient teachers and the closure of their schools due to the Covid-19 pandemic will lag behind their peers in the rest of the nation.