Jimal Rohosafi and Kelvin Kinuthia have been trending on social media due to a beautiful text message exchange shared by the TikToker.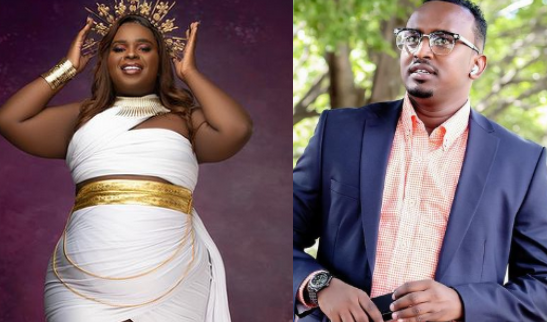 The message read, "Keep pushing you are doing great don't stop. Love what you do with passion siku moja italipa," read Jimals text.
Kinuthia responded by thanking him for the supportive show of friendship. "Aki walai aki thanks so much for the encouraging words really appreciate bro."
Kinuthia shared this delightful message on his Instagram captioning it, "Waking up to such a text from someone who has made it in life gave me so much strength."
This led to sharp reactions online. Kinuthia has come out to defend his conversation with Jimal saying, "I don't check social media at night, so I woke up the next day to that message and so when I saw it. I decided to screenshot it and reshare, just to appreciate him."
He assured people about the nature of their relationship explaining that the father of two was a financial mentor to him.
"One thing those chats I just wanted to thank him for appreciating me, the rest of the chat was blurred si ati ni kitu kibaya tulikuwa tunaongea na Jimal he has been advising me businesswise nimekuwa nikimuuliza maneno pia amekuwa kiniuliza mavitu so tumekuwa tuki discuss few things here and ther, these other allegations from people za ujinga mimi sijui."
Kinuthia weighed in on why he thinks the gossip about their friendship went viral. He said it's because the two are currently single, so speculation is likely to happen in such an instance.
"We are just friends tunasaidianga hapa na pale. I have only ever seen him from afar, you know we fear such rich people," he laughed, insisting they only talk on social media.