Trio Mio, a young musician, has opened up about his love life and shared the most important advice his father ever offered him about relationships.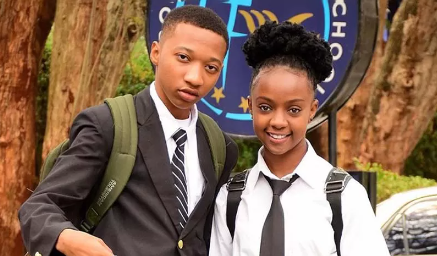 The Steppa crooner pledged he would never date a lady who is older than him in an interview with Mungai Eve that was posted on the YouTuber's Facebook page.
"It depends on the connection. Lakini mimi siwezi date dem mbigi kunishinda. It's a fact. Hadi my dad huniambia 'wewe ukiwa mkubwa date dem ako chini yako'. Maybe ni karespect, unajua. Tukiwa age the same zogo inaweza zua, mnaeza katsiana vibaya sana na mimi staki so I'll date someone who's younger than me," he said.
Trio also mentioned that, even though he's still in school, he takes his studies extremely seriously because, in his opinion, it's difficult to succeed in this nation without a degree.
He also mentioned having a social media manager who manages his internet reputation when he is away at school.
He expressed gratitude for people recognizing him and supporting him in the development of his business when questioned about the benefits and drawbacks he's experienced since becoming well-known.
On the other hand, he claimed that because of the fact that he is constantly followed due of his fame, he finds it difficult to leave the house with his friends like he used to.
He added that because he now has a large following, fame also brings challenges.
"Schedule huwa hectic, unapata shows ziko lined up, na huwezi wacha," he said.
He attributed his growing confidence in doing interviews with cameras to his mum always being present and managing him.
He shared that she was his best friend and even when they have disagreements within the team, she is always looking out for him.