Ibrahim Onami is a name on many Kenyan lips right now.
The content creator based in the U.S.A is producing very addictive and informative content, we are all glued to his channel.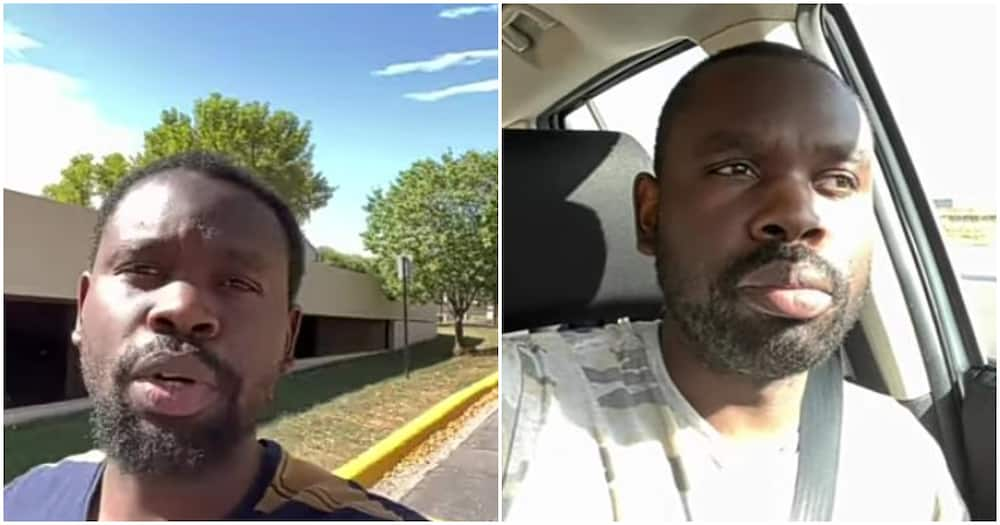 "Huku Yues" is taking over YouTube Vlog space in the USA and Kenya, a creation of Ibrahim Onami.
Ibrahim is a Kenyan living in the United States of America.
In his self-short videos, he showcases both sides of the coin in matters, of living in the US.
Ibrahim Onami is a licensed nurse who works at a clinic in America and a content creator. He is from Mumias, Kenya and also a former resident of Ongata Rongai before relocating to the US, from which he coined his 'brand content name' , 'Huku Yues' meaning (Here in the United States).
Ibrahim Onami currently lives in Eden Prairie, Minnesota. He is not married but lives with his girlfriend and fiancee.
He always had a dream of living in the USA. Like many other Kenyans, he's also worked at a construction site before, yaani 'Kazi ya Mjengo'.
What Is the "Huku Yues" Vlog?
It shows the other side of America that is not portrayed often in media and social media.
He takes his fans through the cheapest shops to buy, the vibrant party life, vehicles, food, and other luxuries. He shows how things are including items on loan and second-hand goodies, where you can pick freebies.
Ibrahim says Lang'ata MP, Felix Odiwour famously known as Jalango inspired him to pursue content creation.
He used to love the comedian's podcasts and YouTube shows.
To upscale business-wise, Ibrahim is registering 'Huku Yues' to be an advertisement and marketing outfit, which will enable him to do business with individuals and companies in the US and Kenya.
His biggest challenge is an impersonation of his image and brand on YouTube, Facebook, and most notoriously on TikTok.
Ibrahim Onami lives a simple life and advised his followers to live as they can afford. He is humble and down to earth. He appreciates all his fans for his fast rise to fame in the vlog-sphere.
He uses Swahili and sheng in his content creation.