Tanasha Donna said in an Instagram live session she held last night that she has never been dumped and that she is always the one to leave relationships when they are no longer right for her.
"Honestly speaking, I'm not trying to brag but I have never been dumped in my life, never. It is just the truth I have never been dumped," casually said the mother of one.
She went on to add," I'm the one who always leaves. Maybe because I feel certain needs are not being met or I feel like we're not aligning on the same page or something along those lines."
We love a woke queen!
The songstress went on to reveal that she was actually dating but things were still new as they were getting to know each other.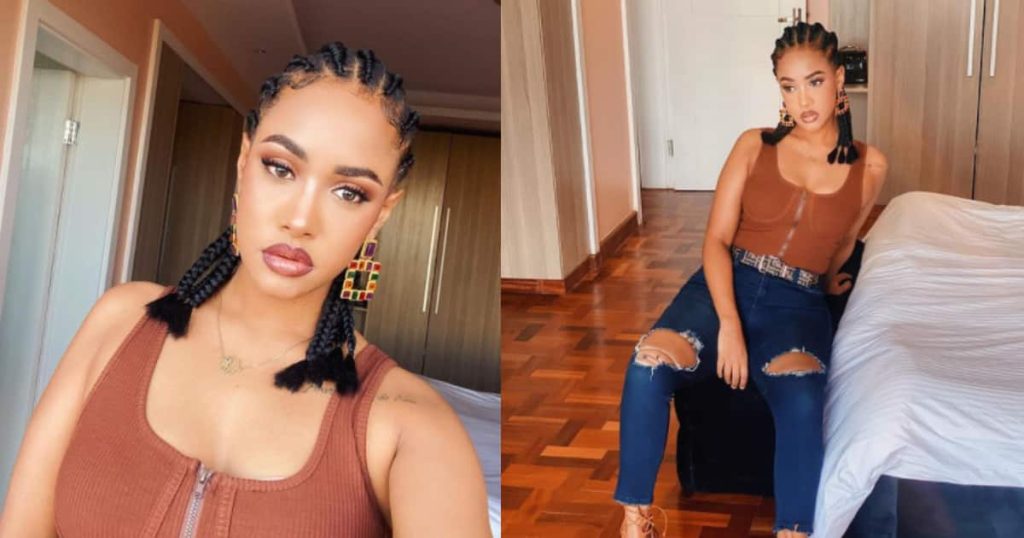 The news comes as a surprise as just 3 months ago Tanasha took to her Instagram stories to rant over how she'd been played by a guy she was seeing.
She narrated how she found out through social media that the guy was actually taking her for a joy ride as he was not single as he had earlier claimed to be.
A fan asked the "Gere" hit maker whether she was currently seeing anyone and she at first toyed with the idea.
"Am I dating? I think I am…. How do you know you are in love?" The singer asked her fans in a light mood.
She highlighted that she was not keen on publicly saying she was dating as she did not quite grasp the concept of dating.
"You never know like if it's dating or getting to know someone. What is dating? Is it going to dinner and getting to know someone? Would you call that dating?
Or if you are having multiple different activities or multiple dinners? If that is dating, then I guess I'm dating."