Sen. Karen Nyamu, who was recently nominated, has at last responded to a viral video in which she can be seen creating a scene at Samidoh's concert in Dubai on December 16, 2022.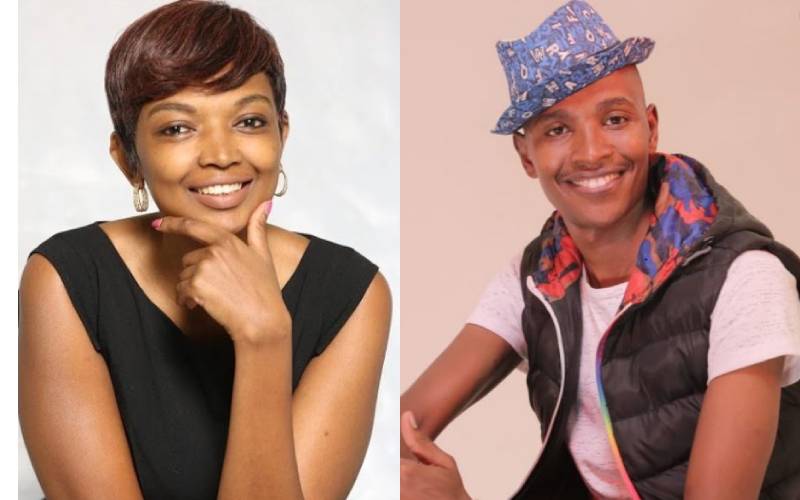 In the video, Nyamu approaches Samidoh as he and his wife Edday Nderitu are seated at a table and tries to sit on the singer's laps.
Edday encounters Nyamu at this time while she tries to contact her husband. Security personnel rush to stop the escorting out of a visibly inebriated Nyamu.
In a different video, Nyamu can be seen dancing on stage while Samidoh and Akorino singer Karangu Muraya performs for the crowd. However, she is quickly ordered to leave the platform after a small argument.
The senator has since attributed the exciting evening on drinking and made a resolve for 2023 to give up the bottle.
She requested her followers to pray for her on social media after expressing her amazement at finding herself among the top trends on December 17, 2022.
But she was adamant that she would not soon let go of the Mugithi singer.
"Mniombee…hii mapenzi kama itakuwa inafanya nifanye drama kila saa nikae kama mimi ndio chizi…2023 sitaki drama. Nimeacha pombe.
"Don't worry…niko na kila kitu. Kitu sinanga ni haya. No alcohol for me in 2023. Pombe haijui lane. Simwachi. Lazima tulee watoto. I don't fight. I am a coward. Nilikosea nani kwenda kwa stage? I was having fun," she said.
Bernice Saroni, a promoter who hosted Samidoh during his US tour, was quick to offer Edday support asking her to remain calm despite the challenges their marriage is facing.
She also took a dig at Nyamu, asking her to know her place and stick to her lane.
"Edday you are in my prayers…sorry hun my flight got in interrupted in Switzerland but hold your husband tight. Remember when things are too good that's when the devil comes for you.
"Stay calm this shall pass too. Always remember you have the crown… fix it nicely…better days are ahead of you my sister. Samidoh Leo umecheza kama wewe…. thank you so much. The security was on point…sidechic always remember your position wacha kusumbua watu aah nkt," she wrote.
In November, Nyamu, while responding to a fan on social media, boldly declared that Samidoh is worth fighting for.
The pair, who have a child together, started going out in 2019 and Nyamu previously stated that she did not know the singer was married.
She further added that Samidoh told her his wife knew of the affair which led to the birth of their son in December 2020.
Nyamu denied claims she is a homewrecker at the time and said she has nothing against Edday.
"I don't think I confused Samidoh. We met at a political event that he was performing at, and we became friends. I didn't know Samidoh was married because he was not even wearing a ring. I came to know after being his friend for around four months…. I am not making excuses. These things happen; a lot of women live this life.
"The only thing I have a problem with is people thinking I am a homewrecker – that I was doing things to compete with the wife and all that," she said during a previous interview with Jalas.