A member of the Independent Electoral and Boundaries Commission (IEBC) said that rowdy youth  held him at gunpoint and forced him to change the outcomes of the recently ended August 9 General Election.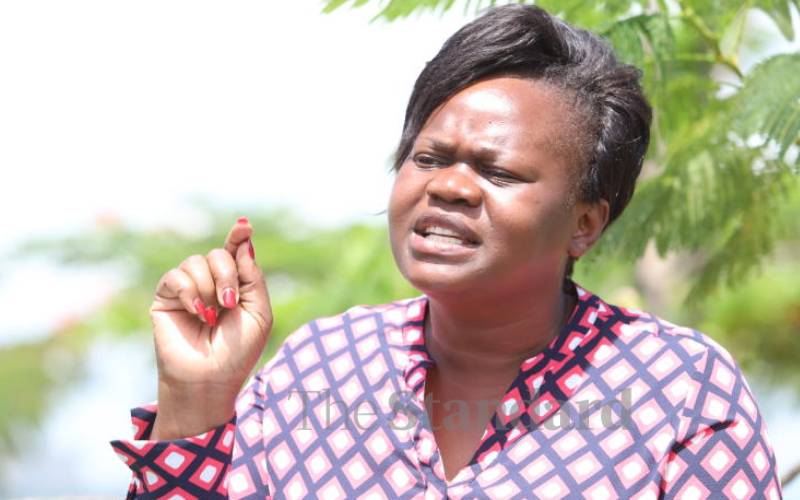 According to the presiding officer operating at the Ongeti Primary voting station in the Kochia ward of the Rangwe seat, there was election fraud during the Homa Bay governorship elections.
As the first witness in the case filed by the former Nairobi governor Evans Kidero, who was challenging the election victory of the county executive Gladys Wanga, he appeared before Justice Roselyne Aburili at the Homa Bay High Court.
Shortly after the votes were counted, he claimed, "a crew of rowdy kids entered, turned off the lights, pointed a revolver at me, and forced me to record false results."
According to the witness, the assailants coerced him into recording the irrational data, reportedly in support of Homa Bay governor Gladys Wanga, and he cooperated out of a sick dread for his life.
Furthermore, he asserted that after the embarrassing encounter, he provided a local police station with a statement to be recorded.
The election at the primary voting location in Ongeti, according to the official, was unjust. The official declared, "I proceeded to report the event at Rangwe Police Station and stood by my words.
He made his case in front of the judge, declaring that he was not scared to disagree with the electoral commission. He made the case that the outcomes were corrupted.
Wanga's defenders questioned the witness on his contradictory statements that suggested a calm vote-counting procedure, claiming he was biased against their client.
The incumbent, who ran on an ODM ticket, won the governor's race with 244,559 votes to independent Kidero's 154,182 votes.
At the Ongeti polling place, Wanga received 235 votes while Kidero only received 115.