This afternoon, Nameless and his wife Wahu welcomed their third kid, making them the newest parents in town.
The happy news was shared by Nameless on his Facebook page, where he stated that the mother and their daughter are both doing well.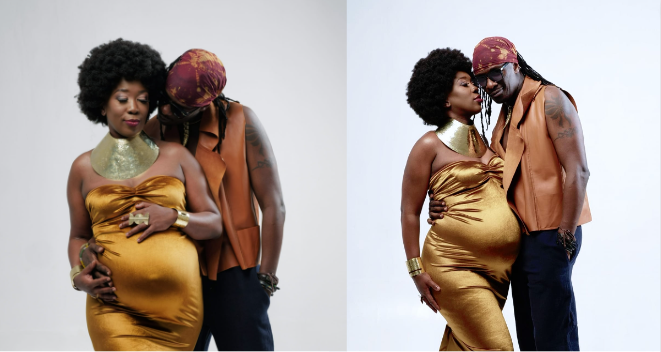 A sweet video of him spending time with his kid while revealing her face was shared by him.
Furthermore, Nameless disclosed that his thirdborn child, Shiru, was named in honor of his oldest sister.
In keeping with his previous two daughters, Kio and Tumiso, the couple has yet to give their daughter a traditional name.
"This is 5 mins after she was born… My first earthly connection with my third born Daughter, Shiru, named after my eldest sister Rosemary according to Kikuyu tradition. We'll also give her an African name soon," Nameless wrote.
The three-time father thanked his followers for their well wishes and mentioned that he was present throughout the delivery together with his amazing wife.
"Thank you for you prayers and well wishes ! Shiru is healthy and beautiful and very alert . And wifey, MamaShiru did a splendid job at bring her to this world. Mum is fine and excited to start this journey together. . #BabagalzChairman #ShiruThe3rd #IWasIntheDeliveryRoomByTheWay."
Allan Ndekwe: Wonderful News ! Congratulations to you and Wahu for this amazing news . Big blessings. You're a model family worth emulation and respect . May God's favour be upon Baby Shiru. May She grow in good health.
Lydia Nailantei N. Noreen: Congratulations to you and Wahu. God bless you both and bless your family.
Wambui Wa Muturi: Congratulations & may Shiru Grow Healthy in favor of God & men Nameless please tuvutie more kikuyu men yuo be doing this..we don't mind..
Olivia Nyar Major: Woow! Such moments are divinecongratulations to both of you. May God protects mother and baby!
To congratulate the couple on their bundle of joy, supporters have joined in.