President Uhuru Kenyatta has on occasion proved to be social often spotted in events interacting as an ordinary person would. In one instance he made a surprise appearance at former Citizen journalist Jacque Maribe's birthday party.
In 2011, the journalist then working for Mediamax's K24 TV, had a birthday party at the Great Rift Valley Lodge.
According to individuals privy to the occasion, the celebration was planned by Digital Strategist Dennis Itumbi, and the president – then Finance Minister was having a meeting for the KANU party at the hotel which is owned by his family.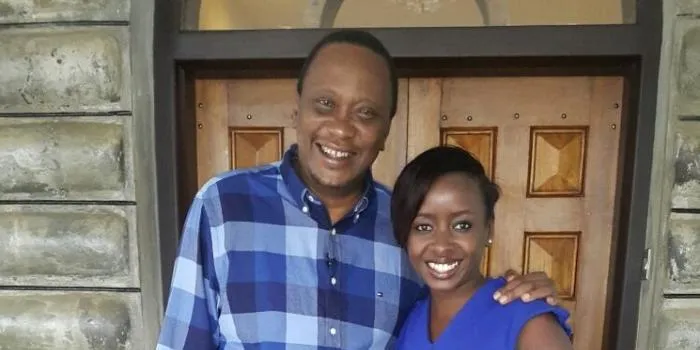 From left: Uhuru Kenyatta then Finance Minister, The Star Editor Oliver Mathenge and Jacque Maribe in 2011.
After the meeting, Uhuru decided to drop by the party and personally wish Maribe a happy birthday. Also present at the event was the current Star editor Oliver Mathenge (then Maribe's boyfriend).
He showed up with a bottle of wine which he gifted the female journalist and shared a heartfelt birthday message.
"From a man who is 50 to a girl who has just started life; This (a bottle of wine) is for you. Do not let life pass by.
"From a man, who is aged, I missed my chances in life to the maximum; do not waste yours. Grab them, utilize the opportunities, and do not waste them. Happy Birthday," a local publication quoted Kenyatta at the party.
Uhuru even posed for a photo with Maribe and her colleagues during the party.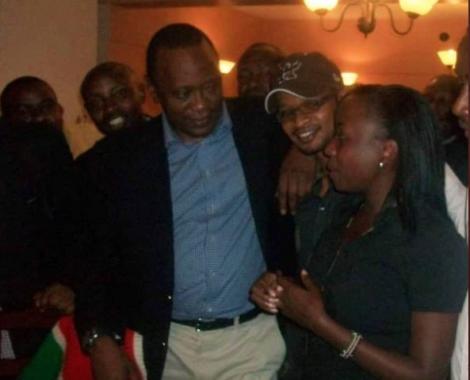 Months after the event, Maribe moved to Citizen TV where she was a reporter. While working at the Royal Media Services (RMS) Station, Maribe disclosed at a time when she was about to go on maternity leave, the president contacted her for the interview.
She went to inform her bosses who were of the opinion that someone else should conduct the interview. When she informed the president of er manager's decision to have someone else conduct the interview, he insisted on her do it even threatening to cancel it.
Maribe eventually got to interview the president accompanied by Hussein Mohammed. She went on to more exclusive interviews with the president while working at the station.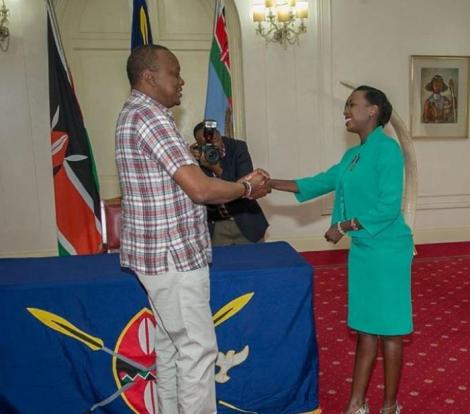 In 2019, Kenyatta went on to bestow the Head of State's Commendation (HSC) on the political reporter-cum-anchor.