If you think you have seen it all, Kenya's Matatu industry is currently building a new first ever two steering wheels vehicle.
The first ever matatu vehicle that will be used on Umoja route in Nairobi is about to premiere a hallmark that will be the first of it's kind in the republic of Kenya.
Termed Opposite, the matatu will have two steering wheels. Wanyama Brian, aka Graff, the founder of Matwana Matatu Culture, posted a peek of the vehicle currently undergoing construction.
In the video clip posted by Graff, one steering wheel is seen on the right side and another on the passenger's side.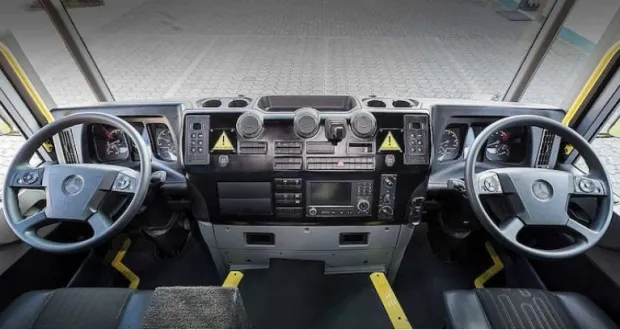 The Kenyan entrepreneur spoke to Media about the eye-catching feature, stating that both steering wheels have an odometer device.
"Only one steering wheel would be able to control the vehicle. The other one is just for show," he said.
When asked whether both odometers will indicate the vehicle's speed, Graff said he wasn't sure as they are still fixing the remaining parts to it.
The Matatu entrepreneur told NEWSLEXPOINT.com some other attractive features he has seen in matatus include a fridge, Play Station and TV screens facing outside.
Graff also revealed that there has been a decrease in the number of matatus being released in recent years.