Keroche Breweries chief executive Tabitha Karanja has released statement expressing her bitterness and concerns on what led to closure of her company.
While asking the President Uhuru Kenyatta to intervene in their dispute with the Kenya Revenue Authority (KRA) over a Sh322 million tax dispute, Tabitha said she has battled with the issue for a very long time but still believe in resolving issues that help everyone grow.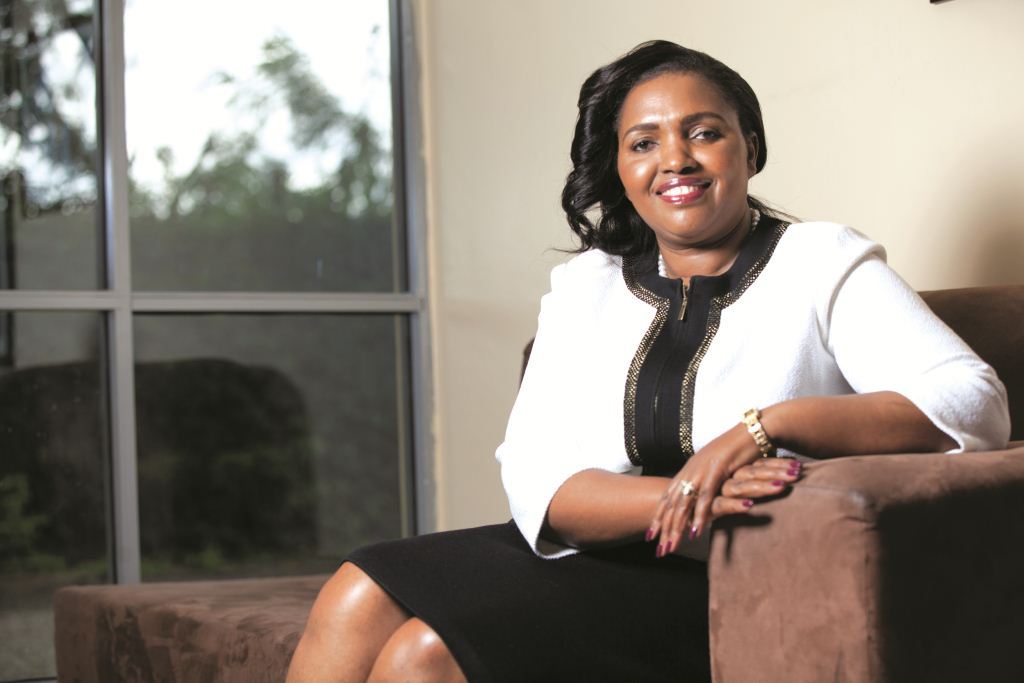 In the latest phase of its long-running struggle over unpaid taxes, the taxman closed the brewery last month after it defaulted on an earlier agreed-upon tax payback scheme.
Here's Tabitha Karanja's Statement:
It's been a minute. Here is my statement in regards to what is happening at Keroche_ltd. I wish to start by commending the Jubilee Government for the commendable work done during its two terms…
This is evident from the peace the country has enjoyed and the big-ticket projects completed on the infrastructure front not forgetting the growth of the economy from a low of 3% to about 6%.
However, mid-stream the second term of the government, an unprecedented global pandemic in the name of Covid 19 hit the whole world. To be precise, the first case of Covid 19 was diagnosed in Kenya in March 2020.
The effects of the pandemic were not only on loss of lives but serious erosion of the business environment leading to closure of businesses, loss of employment and the attendant income among other effects.
The GOK put some temporary measures in an attempt to mitigate the effects of Covid 19. Some of the measures included reduction in standard VAT rate from 16% to 14%, Corporate tax rate from 30% to 25% and pushing up the minimum taxable threshold for individuals for PAYE purposes.
Though the gesture was appreciated, it did not reduce the pain caused by the pandemic to the expected level. The above measures were withdrawn in 2021 when the pandemic was still on the increase.
I would like everyone to understand. I would like the media to have the right story and the right perspective devoid of planted explanations because as a country, we need job creators to thrive. We need to grow. We need entrepreneurship to succeed.
As we got into 2022, the cases of Covid 19 started going down but the post Covid 19 effects are being felt harder. The effects are being aggravated by the current political climate as we get closer to the August 2022 General Elections.
I hope the media
can document the true picture of exactly what is happening on the ground in regards to how businesses are struggling.
The government should re-evaluate the post Covid effects and the impact they have on the different sectors of the economy in order to formulate policy measures that will rejuvenate the players and by extension the economy.
Dear Kenyans, before you debate this matter. I humbly request for your time to digest the crux of the matter. Go through the chronological timeline of events as they have happened at
@keroche_ltd.
However, we wish to highlight the run offs with
@KRACare
leading to closures of the company's factory at Naivasha. The ground for closure was due to outstanding tax arrears of Kshs.322 Million that accrued from February 2021. ( REMEMBER the timeline the tax accrued)
Failure to be up to date on the payments was explained to KRA as low business leading to poor cashflows that could not fully meet all the cash obligations of the company (taxes, utilities, salaries, suppliers, etc).
My question to you all is: If there is an issue, do you kill the hen that lays the eggs or you find out why the hen isn't laying more eggs and you fix that situation?
We subsequently entered into a proposed payment plan with KRA but we could not manage to honour the same due to frequent interruptions by KRA:
1) On 7th December 2022 KRA closed the factory and further issued agency notices to 36 Banks in Kenya. This completely collapsed all our business operations since we could neither produce ,sale nor access any financing from any of the banks to assist in settling the arrears.
We started negotiating for a payment plan and we requested for a 24 monthly instalments based on our financial projections which KRA rejected and insisted on six monthly instalments .
We proceeded with their proposal although we knew it was unrealistic since we wanted to have our plant re-opened and we were desperate to take our products in the market during the festive season.
To those championing to create jobs for your millions of employed youth, why isn't the issue of
@keroche_ltd
 a concern to them yet we have contributed over KES 30B to the exchequer in taxes since we began. How many can claim this? Is this due to a toxic political environment?
2) On 22nd December 2021 KRA re-opened, but unfortunately, the earliest our products could reach the market was on 27th December 2021.We only managed to sell for three days till the end of the year but KRA were on our case demanding for the arrears according to the payment plan.
We remitted Kshs. 10 Million which was available in our accounts then; which to them was insufficient. Can we as a country talk how we handle job creators and entrepreneurs when they are in a fix. What do you think? Can we debate candidly & soberly?
3) On 10th January 2022 KRA again shut down the factory and we re- negotiated the payment plan (24-installment) which they still rejected.
Is this fair? Is demonising our hard and honest work fair?
4) On 15th January 2022, after another round of back and forth discussions, KRA re-opened the plant. For us to go into production we needed revenue stamps which we had to apply and it took a further one week to get approval and issuance from KRA.
We therefore started production on 22nd January 2022 and even before these products reached our markets KRA struck again. Where is
@KAM_Kenya
to speak on such issues we are going through? Where are the bodies that are meant to protect workers when their jobs are threatened?"
Kenyans, I have followed every law. Our products are above board on quality, taste and branding. We have fought to achieve the top quality standards. Why then would the leadership of
@KRACare
@KRACorporate
@CG_KRA
not be available to meet to resolve this?
Our Humble Appeal to His Excellency the President of the Republic of Kenya, our beloved mother land: In view of the above state of affairs, Keroche breweries seeks your indulgence as follows;
Some tell Our Dear President this:
1) Assurance of a certain operating environment free from any harassment through closure on premise of issues that can be amicably handled administratively.
2) To kindly but urgently request the re-opening of our plant to prevent huge losses as described above & enable us resume prod, sales & distribution & most importantly protect & safeguard the livelihoods of thousands of Kenyans employed by the company both directly & indirectly
3) Request KRA to give the company 12 months grace period on the taxes in arrears. However, the company will continue paying the current taxes as they fall due.
This indulgence will enable the company to recover from its current financial woes, be able to settle all its outstanding liabilities and to have a new lease of life.
Dear Kenyans, help me get this message to the right people and to the President. Let him pronounce himself on this issue. I am humbly requesting for your support.
I am also requesting that you help me get this message to
@SpeakerJBMuturi
@SpeakerKLusaka
because Parliament should be concerned about the state of our economy and what they need to do to help all of us recover. They should be able to protect all of us.
And to our Parliament: We beseech you formulate laws that extensively protect and cushion local enterprises such as mandating the CS Treasury and Planning to give waivers or moratoriums especially during such difficult times brought about by a global pandemic.
Win-win Scenario A positive consideration of this appeal will be a win for both the company and KRA and by extension the government.
Parting shot…
I have battled with this issue for a very long time. I believe in resolving issues that help everyone grow. Those that can fix this are not available. Please help me pass the message. Tabitha Karanja @TabithaKaranja · 1h I thank you all for reading. Let us engage and debate with soberness and a clear perspective that we need every job creator, big or small to grow and thrive. That's the only way we will be able to grow and build our beautiful country.
The future of the Naivasha-based brewer is now in doubt after the KRA warned 36 banks not to lend to the company.