Kenyans would pay more for liquefied petroleum gas (LPG) in the coming days, as rising taxation, freight, and landed expenses.
Prices are likely to rise by at least 15%, raising the cost of refilling a 6kg cylinder to Ksh1,500 from the current Ksh1,400. From the present price of Ksh3,000, the cost of refilling a 13kg cylinder will reach an all-time high of Ksh3,300.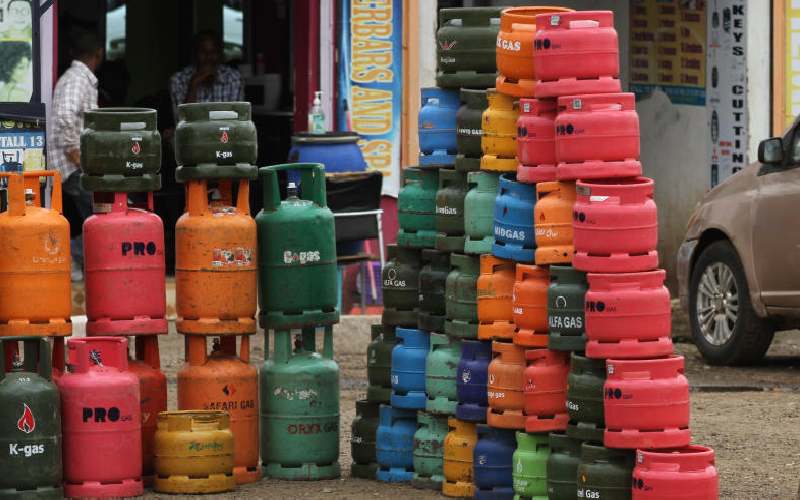 Freight rates climbed by 20% in February, adding to the 16% VAT sting that will be reinstated in July 2021.
The government has relied on a subsidy program to keep Kerosene, Petrol, and Diesel costs low.
According to the Energy and Petroleum Regulatory Authority (Epra), if the subsidy had not been in place, the price of a litre of diesel in Nairobi would have risen to a record high of Ksh133.89 a litre in February.
Kerosene and super fuel prices were also reduced by Ksh15.88 and Ksh14.53, respectively, as part of the subsidy program.
On the global front, Brent futures slid $2.47, or 2.2 percent, to $110.46 a barrel on Thursday, while West Texas Intermediate (WTI) crude fell $2.93, or 2.6 percent, to $107.67.
Despite the drop, oil prices remain at an all-time high following Russia's invasion of Ukraine for territorial disputes.
Russia sells 4 to 5 million barrels per day, which is more than any other country save Saudi Arabia.