Fans have begun to speculate that Kenyan content producer Pritty Vishy and Tiktoker Becky Akinyi might be dating.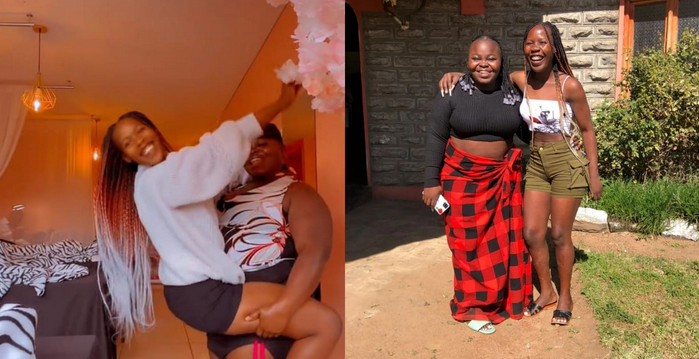 This follows the viral video of Pritty Vishy lifting Becky while they danced to music.
The two then started kissing.
On TikTok live, they also posted another video of themselves huddling up together in what appeared to be a club.
— Beth Kasinga 🌴 (@beth_kasinga) December 12, 2022
On TikTok, their followers had a range of views, with many questioning whether the two, who claimed to be best friends, had a secret relationship.
Pritty Vishy previously expressed interest in gospel musician Daddy Owen after learning that he was looking for a marriage.
However, the singer claimed that she had rejected their advances.