Former 'Real Househelps Of Kawangware' Actor Onyi has come out to reveal that he has been jobless since the beginning of the pandemic.
After losing his job at KTN following the advent of Covid-19 pandemic, Onyi says life extremely became unbearable for him making him disappear from the limelight.
While speaking to Mzuka Kibao TV on YouTube, the tearful Onyi said he is now unemployed and has no source of income.
"The coronavirus put us in a hard place. Since the pandemic started, work has stopped, and we are not doing anything since then. I love work, but where is that job right now?" he said.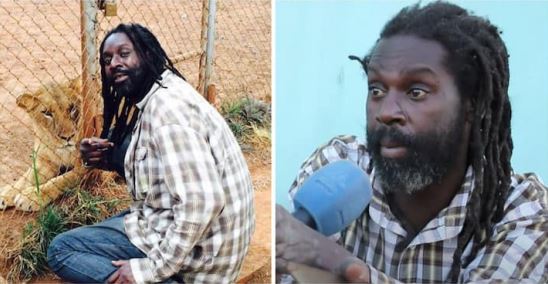 According to him, he was forced to move from Umoja to live in his sister's rentals in Syokimau, since he
could not afford rent.
"I went from hero to zero. My current job is home management and street survey."
Onyi further revealed that he has five children with three different baby mamas, who have all abandoned him since he unable to provide for them.
"I have two kids with my wife who moved with them to Kisii where she works as a nurse. I have two other kids with my baby mama in Sweden, and the last child resides with the mother in the US."