NARC Kenya Party Leader Martha Karua has urged President Uhuru Kenyatta to retire and go home peacefully, guaranteeing a smooth handover.
RECOMMENDED ARTICLES:
Karua, who was addressing at Ufungamano House on Friday, stressed that everyone should follow the constitution's term restrictions.
According to the constitution, no one should serve in a position for longer than ten years.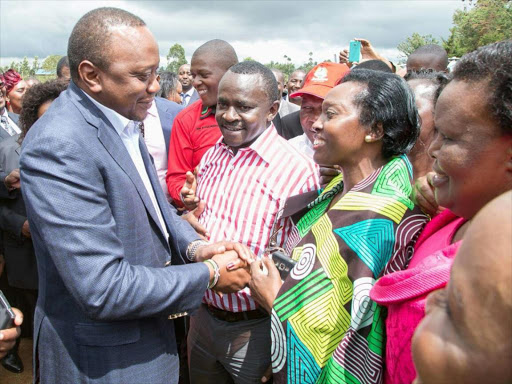 "We are monitoring you, you must follow our constitution on term limits.," she said.
"I want to tell any fellow lawyers who may try to misinterpret the Constitution; the term limit means 10 years to steer the nation at the top level, you exit and go do something else. This is irrespective of your age, you could even be 40, term limit ikifika unaenda nyumbani ukafanya mambo ingine."