The Ministry of Defence has advertised over 700 new job vacancies and invited interested Kenyans to apply.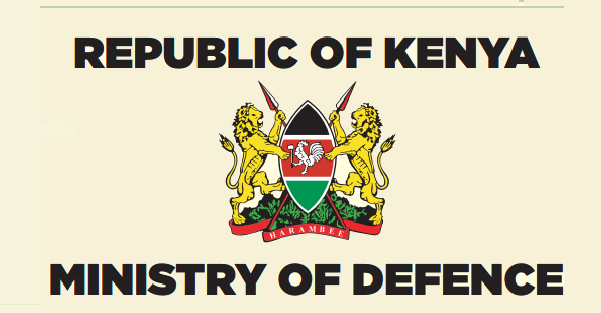 In a notice published on its official website, the Ministry noted that interested persons have until October 18, 2020 to submit their applications.
Additionally, the Ministry warned against any form of canvassing, noting that it will lead to disqualification.
The advertised positions and number of vacancies are as follows:
• Artisan Plumber III (15)
• Artisan Spray Painter III (15)
• Artisan Panel Beater III (15)
• Artisan Welder III (15)
• Artisan Carpenter III (10)
• Artisan Fitter General III (15)
• Artisan Electrical III (Building) (15)
• Motor Vehicle Mechanic III (100)
• Motor Vehicle Electrician III (50)
• Safety Equipment Technician III (6)
• Aircraft Surface Technician III (5)
• Clerical Officer III (70)
• Waiter Assistant III (10)
• Cook III (50)
• Tailor III (100)
• Senior Staff/Sanitary Cleaner (200)
How to Apply
To apply, you first download and fill one PSC2 (Revised 2016) form available online at PSC's website.
After duly filling the form, applicants will be required to submit it together with copies of the required certificates to the Ministry of Defence.
The applications can be hand-delivered to Ulinzi House or sent to Cabinet Secretary-Ministry of Defence, PO BOX 40668-0100 Nairobi for those outside Nairobi.