Here is the Bahati's explanation
Gospel Singer Kevin Bahati has been forced to defend himself after Kenyans On Twitter launched an attack on him for endorsing King Kaka's "Wajinga Nyinyi" yet he campaigned for the Jubilee government.
Mtoto wa Mama suffered the wrath of angry Kenyans, forcing him confess that he has literally benefited nothing from the Government despite being at the center of its campaign.
In his explanation, the EMB President disclosed that he did over 500 roadshows for the Jubilee government but they have never honoured any promise they made to him.
Benefited Nothing
"SASA TUFUNGUE ROHO! Seen, I have been Trending on Twitter since Morning Since I Supported King KAKA'S #WAJINGANYINYI Song. But let's be factual, Vile Tuu Nyinyi Mlidanganywa Mka Amka 4am Ku Vote Ata Mimi Iko Hivyo Hivyo Hivyo- Ata Yangu Ilikua Zaidi, This is the Reason- IF YOU DON'T KNOW I Did Over 555 Campaign Roadshow Stops Around the Country Still Waiting for the Promise I was Given… Ata Karibu Niwachwe na Bibi Yangu Juu Hakua Ana pata Rights Zake….. To Add Icing on the cake Nikakalia Hadi Kiti Ya President But Still My Life Never Changed NIKO HAPA HAPA NANYINYI TUNA PAMBANA!!!. Actually If Sio Nyinyi Ma Fans Kunishikilia na Neema Ya Yesu Sahiii Sijui ingekuaje" confessed Bahati.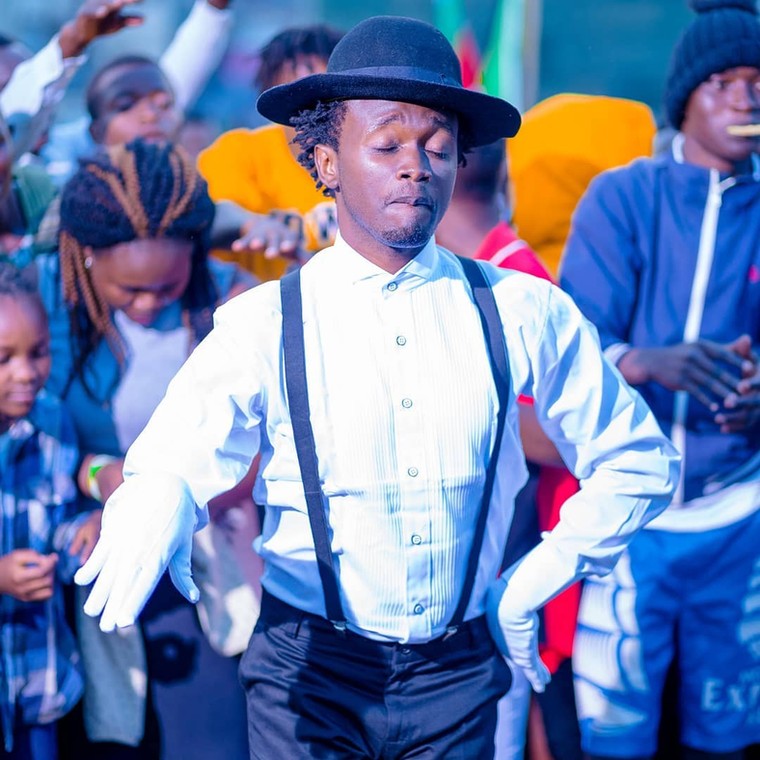 Bahati's confession after being attacked for endorsing King Kaka's 'Wajinga Nyinyi'
Wake-up Call
Bahati added that King Kaka's "Wajinga Nyinyi" should be a wake-up call to all Kenyans, as he has acknowledged his mistakes.
"And That's Why the Little I get Everyday I make Sure I Support Someone Coz WE ARE THE CHANGE WE NEED!!! But if 2022 Tutajishau Tu Vote According to Our Tribes and Not the Eligibility of the Candidate…. 2023 to 2027 KILIO NI KILE KILE!!! #MjingaMimi #WajingaSisi LET'S ALL WAKE UP" said Bahati.
Wajinga Nyinyi
Netizens had attacked the singer and accused him of being a hypocrite, reminding him of the day he sat on the president's seat while performing at Kasarani.
Over the weekend, the Kaka Empire CEO, released a song "Wajinga Nyinyi" highlighting the sorry state of the nation bedeviled by corruption, unemployment, stalling projects and failed promises.
The artistic work sparked an endless discussion among Kenyans, with a section championing for a revolution.