Baba Abby is a happy man tonight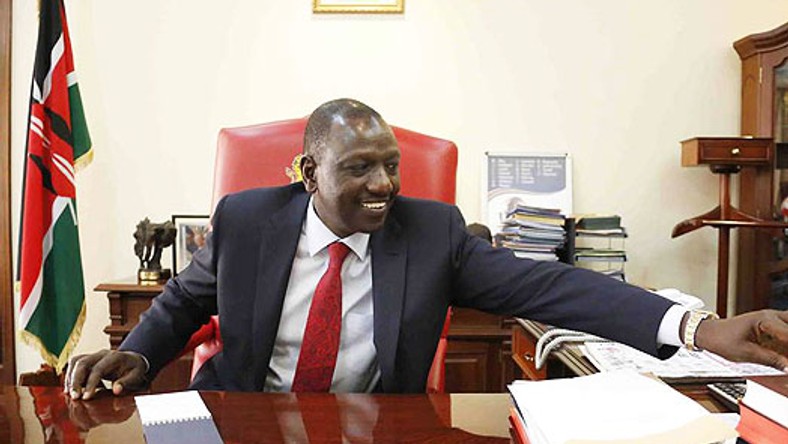 Deputy President William Ruto's daughter, Abby Ruto, is among the 9770 KCPE candidates who excelled with over 400 marks.
According to Abby's mother, Prsica Bett, Abby scored 406 marks out of the possible 500 marks.
"God you are Ebenezer, you Grace is sufficient! 406 it is…Glory to God," she joyfully posted on Facebook.
In early 2017, Ms Bett grabbed national headlines after she sued Ruto for child support for her daughter who was then aged eleven.
Ruto came out to publicly acknowledge siring the child in 2006 but claimed that the allegations of not providing for his child were being peddled by his political detractors and irresponsible men who had also sired children with Ms Bett.
"My 11 year old child Abby is well catered for including her education in private boarding school. Politicians& Busybodies should keep off. For the record I did find Abby's mother a 90k-a-month job,40k monthly upkeep ever since. She went ahead to get her own 3 other kids though.The other father/s should be men enough and look after their kids. Trying blackmail for me to cater for other men's children won't work," Ruto said in statement published on his Twitter account.