Entertainment
Boda boda rider shows off beautiful house he has built in his rural home
Kahii Ga Cucu, a boda boda driver, wowed online viewers by showcasing a brand-new house he built.
The delighted man posted on the Facebook page Dream House and Building Forum to express his happiness at being able to acquire a home despite his type of hustling.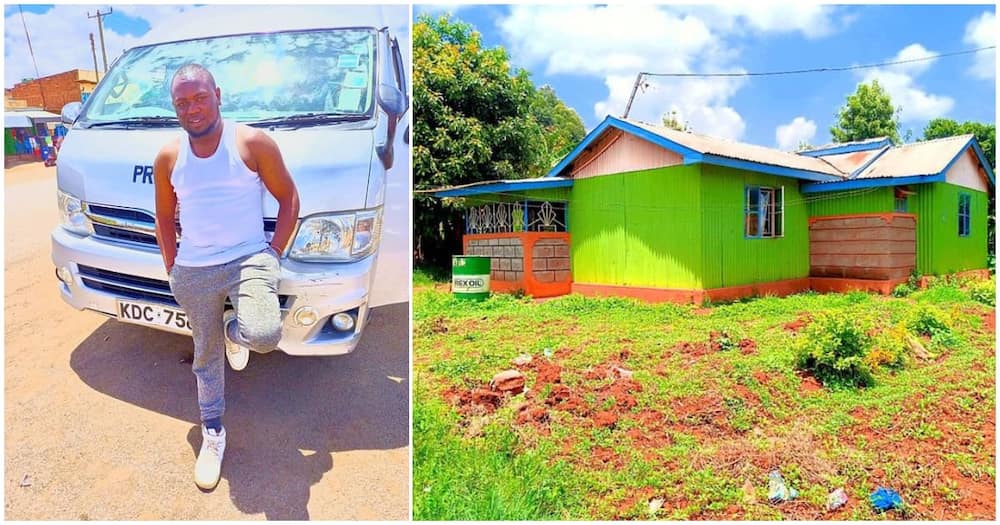 He said that the house is for him and his future bride and he urged the internet community to work hard.
Kenyan writer:
"Despite me being a boda boda rider, I have managed to have this for myself and my future wife. "#EveryHustleMatters."
In celebration of his triumph, netizens liked and commented on his post more than 59K times, with over 3k comments.
Here are some of the reactions from  Kenyans:
Eunice Nkilasi: "Pongezi brother, and l pray that this is only the beginning, God have Bigg plans for you ahead, and may God bless you with a good wife God fearing one, congratulations all the best."
Lawrence Kamau Nganga: "Pliz don't say despite you being…. Every hustle matters, you can be a manager or bodaboda guy, what matters is financial discipline. Otherwise congratulations! You've done well brother."
Maina Ngunjiri: "That's a very good and great start. Many people pass through hardships in life but tend not to accept the situation. But whoever accepts the situation he is going through and does something to improve really eats the good of these lands. Congratulations."
Mercy Kirwa: "Great, may you harvest the hard work of your hands, dreams with prayers results to a successful life, be blessed, congratulations…"