Langata MP Felix Odiwuor aka Jalang'o has reunited with YouTuber Vincent Mboya and he made him apologise for utilizing his to establish a name for himself.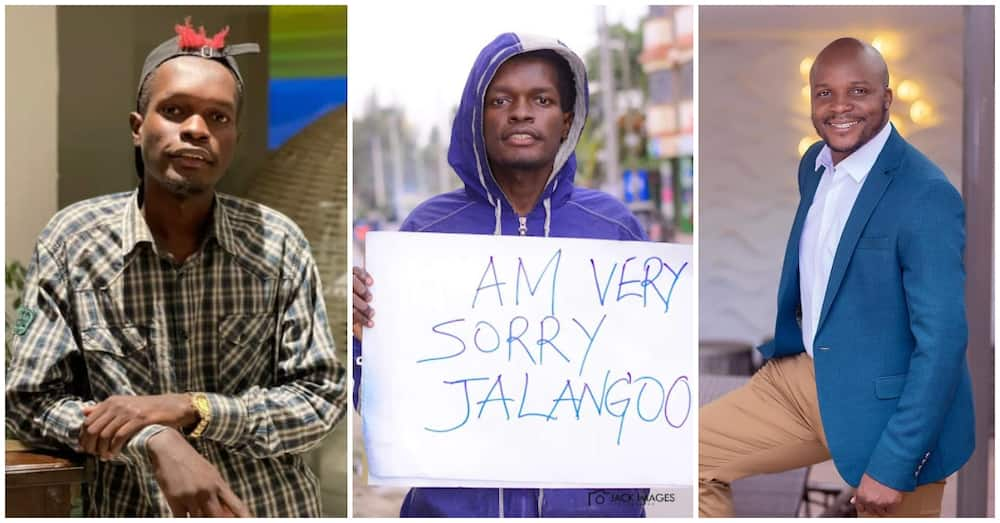 In August 2021, it came to light that Mboya was about to lose his home due to mounting rent arrears, and Jalang'o offered to assist. This led to Mboya's rise to fame.
However, the legislator criticized the young man for pleading for understanding rather than starting to work.
The 21-year-old then accused the comedian-turned-politician of making fun of him while paying off his three-month debt.
Later, Mboya allegedly said he returned the KSh 18,000 the MP had sent him and offered Jalang'o 48 hours to get his money.
However, in his new YouTube video, the two reconnected and Jalas asked Mboya to clarify everything he did that left him in a bad light.
"Today I want you to tell people three things. You're sorry about what you did. Number two, you edited an M-Pesa message and showed it to people and said you sent me money. Say you never sent me any money. And number three, say you were chasing clout using Jalang'o's name," said the parliamentarian.
Jalang'o also commended him for looking at things differently and putting in the work which has seen him have more than 120,000 subscribers.
He also praised him for treating his mother with his first big cheque that he got from YouTube and told encouraged him to keep working hard.
In the end, Mboya apologised to Jalang'o for soiling his name when he was up and coming and Jalas emphasised that he forgave him a long time ago.