News
Ugandan Govt Releases Statement Over Museveni Son's Remarks On Twitter
The Lt. General Muhoozi Kainerugaba, son of Ugandan President Yoweri Museveni, made comments on Twitter that strained relations between the two nations.
The Ugandan Ministry of Foreign Affairs has distanced itself from such comments.
The Ministry reaffirmed in a statement dated Tuesday, October 4, that the government of the neighboring country does not carry out its foreign policy duties on social media.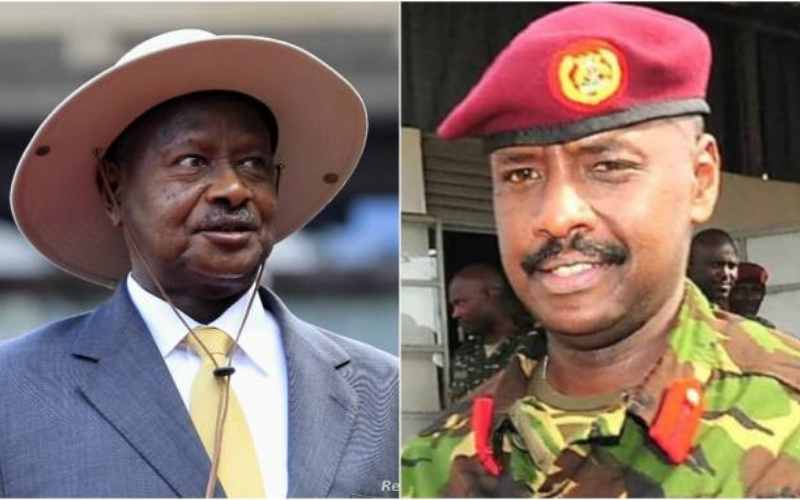 The Ministry emphasized how much it values the strong bilateral ties that already exist between the people of Uganda and the government of the Republic of Kenya.
According to the Museveni-led Government, the relationships are founded on a common history, shared values, respect for one another, trust, and a desire to forge a cohesive East African Community.
"To this end, the Government of the Republic of Uganda wishes to reiterate its commitment to good neighbourliness, peaceful co-existence and cooperation."
"The Ministry of Foreign Affairs wishes to clarify that the Government of the Republic of Uganda does not conduct its Foreign Policy and other official business through social media nor does it depend on social media sources in dealing with other sovereign Governments," read the statement in part.
The Ugandan Government, therefore, assured its Kenyan counterpart that it will maintain the harmonous relationship between the two countries.
"The Government of the Republic of Uganda, therefore, wishes to reiterate its cordial relationship with the Republic of Kenya and assure the people and the Government of the Republic of Kenya of our harmonious relationship that we value," added the statement.