Rigathi Gachagua, the deputy president, has disclosed that his late brother Jack Reriani covered all of his tuition from Form One through A level.
The DP said during Reriani's memorial service on Tuesday in Mathira that his parents had given him to the late brother, who had taken good care of him.
"We all held him in the highest esteem as a family. I'm grateful to God I had an opportunity to tell him thank you for seeing me through school, he came to Nairobi after the inauguration."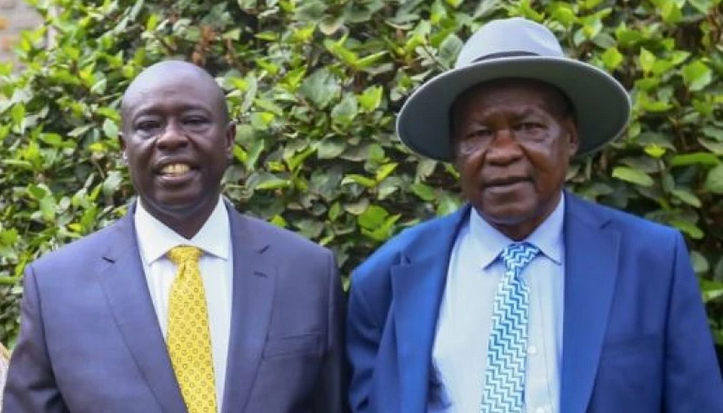 Gachagua claimed that only two of the nine siblings failed to graduate because of their parents' stress on the value of education.
"Despite having poor parents, they knew education is important, we all managed to go to school, by the help of our elder brothers."
Over the course of five years, the DP has lost three brothers.
Nderitu Gachagua, a former governor of Nyeri, died in an accident in February 2017; James Reriani Gachagua died on May 8; and Jack Gachagua passed away on September 25 of this year.
According to the DP, people should have numerous offspring who will eventually assist them in the home.
"In my case, when our two children are gone, and I am just with Pastor Dorcas, you leave a glass on the table and after two months you'll still find it there, we find ourselves in a situation that is not nice," he said.
Gachagua took the opportunity to reaffirm his loyalty to President William Ruto who also attended the burial.
He said he will support him to ensure he delivers his manifesto to Kenyans.
"My family made a conscious decision to stand with you in very difficult circumstances, against all odds, against all pressure, because we are an honorable family."
"If other Kenyans will betray you, no betrayal will come from this family, we don't know betrayal, we are people who are true to our friends."