During the campaign season leading up to the August General Election, President Uhuru Kenyatta reaffirmed his demand for peace throughout the country.
During a church service at AIC Pipeline in Nairobi on Sunday, the Head of State urged Kenyans to practice political tolerance during the electioneering period.
"Kenya hii hakuna mmoja wetu ataihama, we are here to stay, it's our responsibility to protect it & live with each other in peace," said Kenyatta.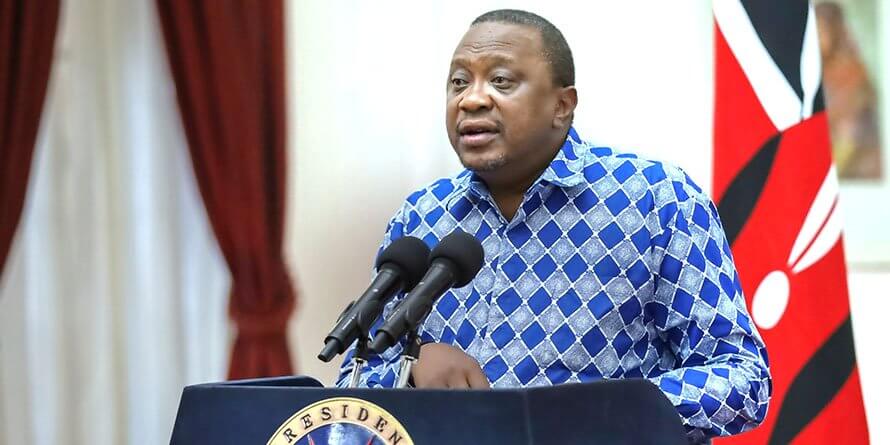 Kenyans should not generate animosity based on political or ethnic differences, according to the president, who added that elections come and go, but everyone stays a citizen of the country.
"Hakuna mtu mwenye alituma application azaliwe kabila hii, elections come and go and we have had elections after every five years, hata hii itapita," he noted.
He also condemned recent acts of violence at political rallies directed at various leaders, the most recent of which was ODM leader Raila Odinga's case on Friday, when youth hurled stones at his entourage.
"Kupiga mtu na mawe ama mshale ni kupotea njia," said President Kenyatta, "Kwa uchaguzi kuna wenye watashinda na kushindwa, mwenye ameshinda asherekee akijua kuwa ata yule ambaye alishindwa ni ndugu yake."
"Mwenye ameshindwa pia akubali kushindwa na aongojee miaka mitano tena."
Seventeen people have since been arrested following the attack that targeted Odinga's helicopter and vehicles in his convoy in Uasin Gishu County.
"The NPS reminds all that it is the right of every citizen to visit any part of the county. We call upon political leaders and their supporters to accord accommodation and tolerance to each other including those of divergent views and opinion during this period of electioneering," National Police Service (NPS) spokesperson Bruno Shioso said on Saturday.