YouTubers Kabi WaJesus and Milly WaJesus, collectively known as The WaJesus Family, are expecting a baby girl. In a highly hyped gender reveal video, the couple disclosed that they were expecting a baby girl in their second pregnancy.
Kabi and Milly have been avoiding knowing the gender since they wanted the reveal to be special.
Kabi achieved this wish by surprising Milly with an exquisite baby shower party, which doubled up as the gender reveal party. The party was an all-white theme and was attended by close family and friends.
The couple must be over the moon after knowing they are expecting a girl. In a previous pregnancy video, they revealed that they had been praying for a baby girl because they already have a son, Taji. In the current gender reveal video, the couple emphasized their wish as they opened up to their gynecologist, Dr. Thuo.
"This second born, we relay want a girl. The third child can be either gender," said Kabi.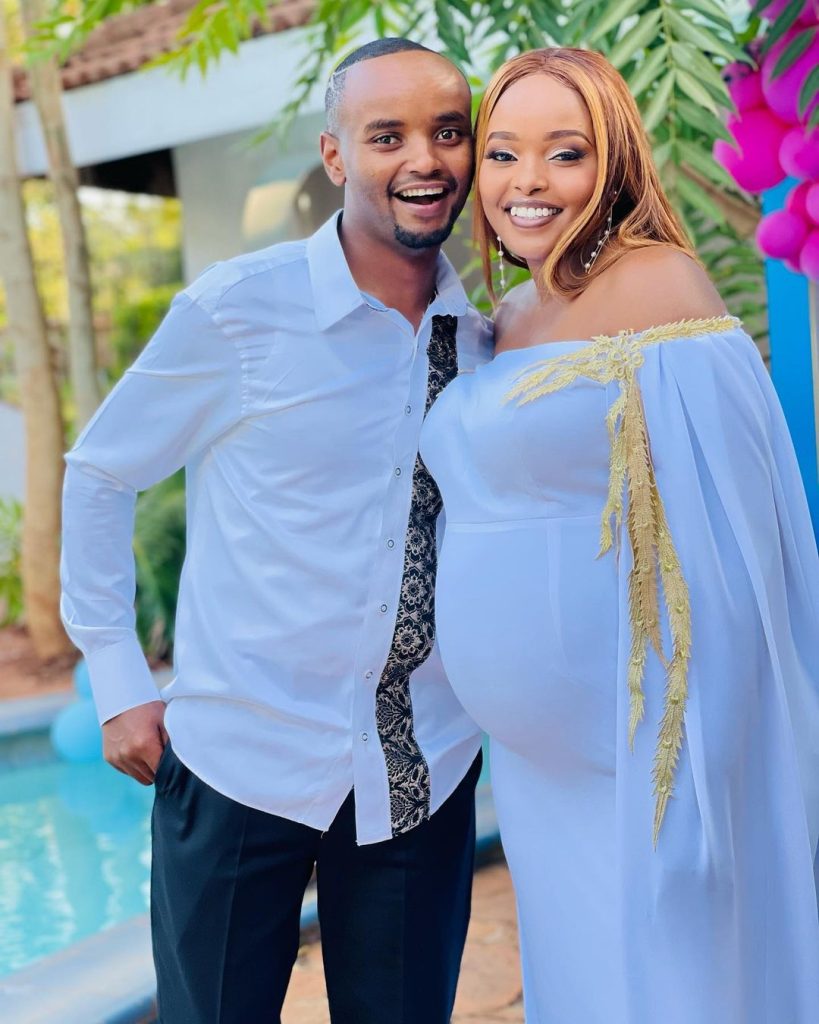 Kabi explained that he wanted a baby girl since his son is more close to his wife.
Unajua Taji anatakanga to kunichapa. But make ni mahug tu," Kabi lamented.
However, the couple had claimed that they would still love their baby if it turned out to be a boy. They claimed that they were open to either gender, only that they wished to have a daughter. They assured Dr. Thuo that they were prepared to deal with gender disappointment in case they have a boy.
The gender reveal has attracted positive feedback from netizens, most of whom have congratulated the couple.
The Wajesus has been championing for positive marriage vibes through their slogan, marriage works. They use their platforms to inspire couples to a have healthy relationship.
Apart from Taji and the baby girl, the couple has a daughter named Abby, whom Kabi had in a previous relationship.