A man was left shattered after his girlfriend turned down his proposal in public.
In a video circulating on various social media platforms, the woman, identified as Irene, is seen moving relentlessly while the man is playing her the famous "Malaika" song.
The crowd is seen excited and sings along with the man as he serenades the woman. The excitement increases when the man went on his knee and pulls out the ring.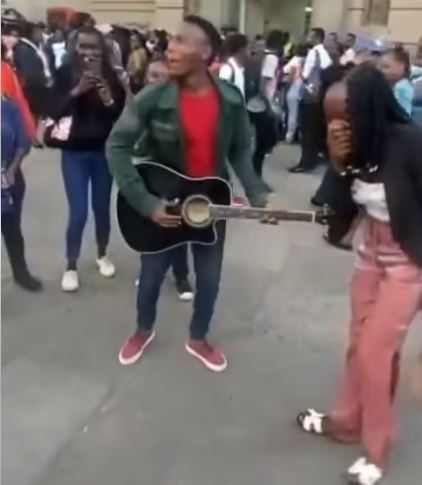 However, to the crowd and the man's shock, the woman refuses to accept the ring and walks away. People were now left with the task of convincing the woman to rethink her decision as they comforted the man.
"Wee Irene, acha za ovyo!" a man in the crowd is heard telling the woman.
The video has caused a mixed reaction among netizens, with some supporting the woman's decision to refuse the proposal while others condemning her.
One Beatfl Milan commented, "Who born that lady called Irene surely….. Mtu huchukua to protect his ego hata kama hutaki. Unamrudishia mkiwa pekee yenu. When did people stop being humans. That guy will forever be tortured with that single act."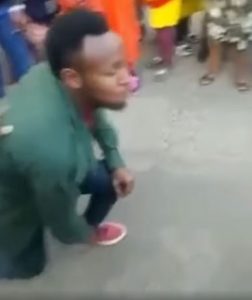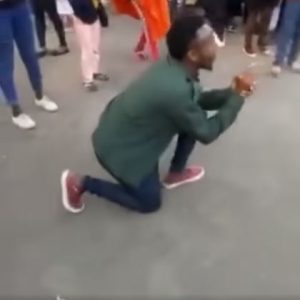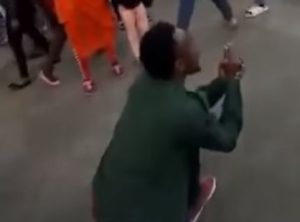 In the woman's defense, one Malkia Pauln commented, "She had her reasons. You cant just accept and maybe your heart keeps telling you he is not the man I would settle for. Anyway, it's good to look beyond when it comes to marriage."
This event comes out in the wake when the self-proclaim men's advocate, controversial media personality Andrew Kibe, has been advising men not to "simp" to women. According to Kibe, "simping" to women like the man in the video causes women to feel superior to men, unlike the traditional expectations that women should respect and submit to women.
What do you think of the failed proposal?