Popular Kikuyu singer Samuel Muchoki alias Samidoh has intimated that he misses her baby mama Karen Nyamu.
The father of five is seen lip-syncing to JB Maina's song 'Coka Mucii' (Come back home) in a recent TikTok video.
He went on to claim that once she was back in his life, he would apologize. This comes amid frequent rumors that the two are no longer together.
"I have come to get you darling and I am not leaving you behind Njeri. We have to go back home my lover. Since you got angry and left me and went back to your home, I have faced a lot of challenges."
It's unclear whether Samidoh is dedicating the song to Karen Nyamu, but admirers believe she is. He demands that they leave together because things haven't been right since she left.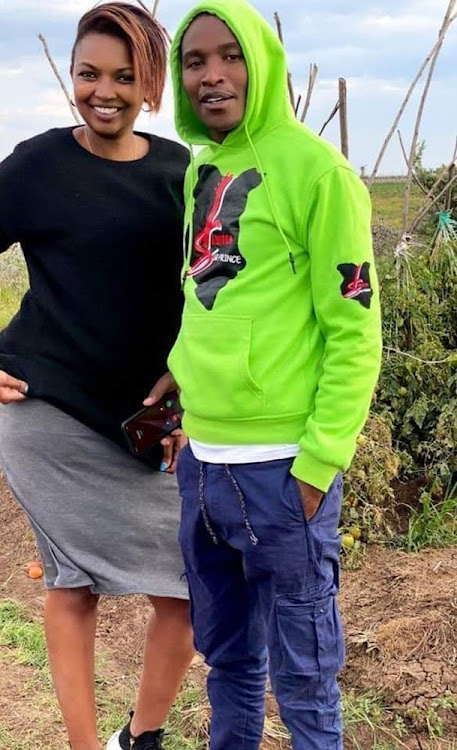 Samidoh tells Njeri to take the baby so they can leave, promising to apologize when they leave.
"Cover the baby with a towel, let's go. I will help you carry the suitcase and your basket. Stop demanding that I apologise, I will apologise when we get home."
Karen, who recently gave birth to a daughter named Njeri, has yet to comment to the song. So far, no word on whether Samidoh has paid a visit to the baby has surfaced on the internet.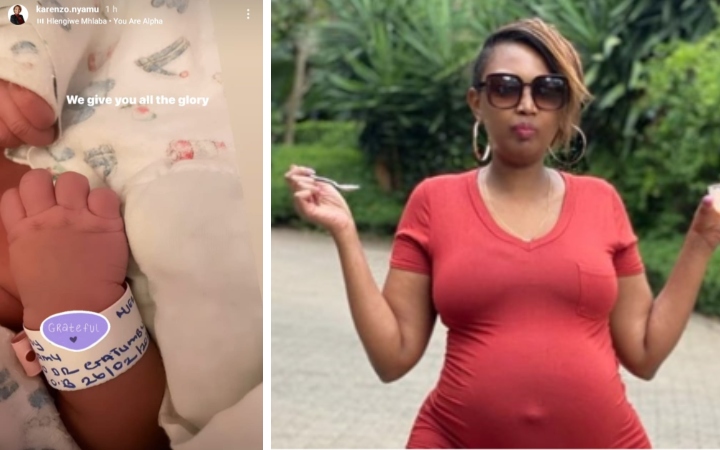 Announcing the news, the city lawyer and senatorial aspirant confirmed singer Samidoh is the father.
"Grateful," she captioned the shot of the little one's hand, "We give you all the glory."
Physical abuse
The pair's relationship is rocky; she further told followers that the two were not on good terms then, further accusing him of battery.
In an Instagram livestream in August last year, the then-pregnant Nyamu accused Samido of beating her.
​​"My hair has been pulled you guys and I am just three months pregnant, imagine. He knows I'm pregnant and still beat me up," she said.
The singer has been quoted before as saying that the two are co-parents.
"​​She is the mother of my child. Life has taught me that when you find yourself in a hole stop digging. Stop figuring out how you will get out," said Samidoh.
"People assume they know everything about me. I do not need to explain