Few weeks after Musician Nadia Mukami accepted Arrow Bwoy's proposal to be his dear wife, the couple has finally welcomed their first child together today on 25th, March 2022.
While announcing the good news on her Instagram, Nadia Mukami revealed the name of their baby as Haseeb Kai.
"Welcome to our World Haseeb Kai @haseebkai 24th March 2022. @rfh_healthcare is taking good care of us♥️
#AfricanPopStar", stated Nadia.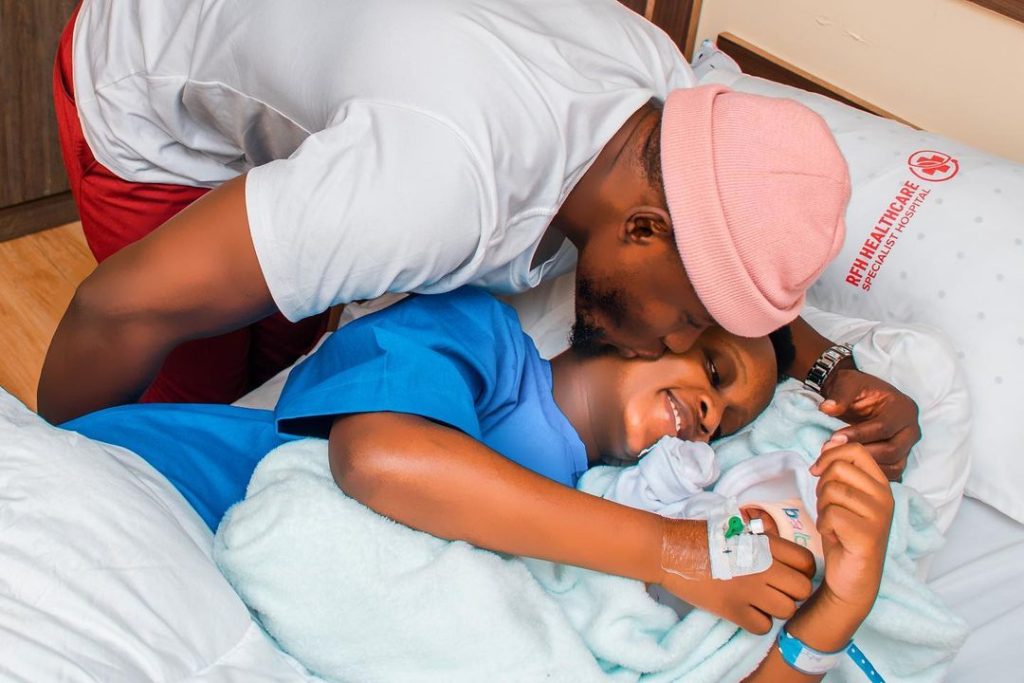 The elated songstress immediately opened a new Instagram account for the baby, naming it
a @haseebkai
, which has already garnered over 2500 followers, just one hour after the news.
On the other hand, her husband Arrow Bwoy welcomed his baby to the world.
He expressed his happiness in an Instagram post stating that their new prince was in safe hands.
His said:
"24.03.2022 We received the most Beautiful Gift Ever @haseebkai 👑 welcome to our world @nadia_mukami ❤️❤️❤️👑 thank you @rfh_healthcare my Queen and the Prince are in the safe hands 🙏🏾"
According to the post, the baby was delivered at Ruai Family Hospital Healthcare hospital.
The hospital also used the opportunity to congratulate the new parents.
"Welcome to the World Baby Haseeb Kai @haseebkai. Congratulations @nadia_mukami and @arrowbwoy 👏❤️👏 Welcome to parenthood!" –

rfh healthcare

.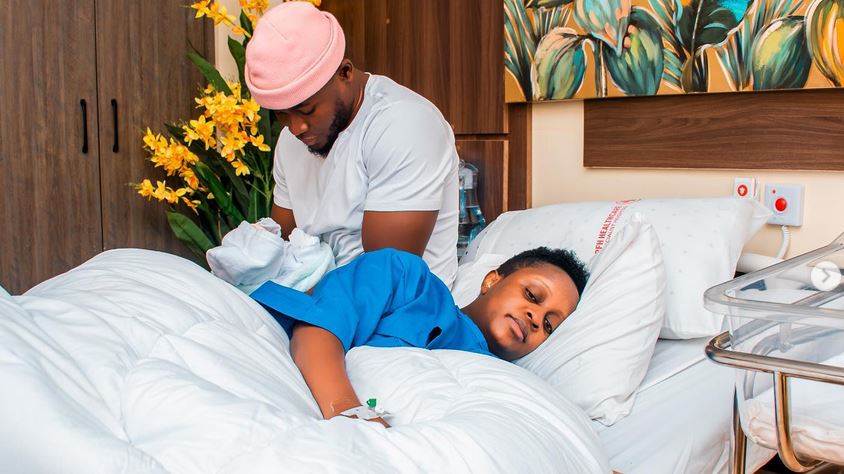 Several celebrities have joined in to congratulate the couple for the blessing.
Here are some of their comments:
massawejapanni:
Dadangu mdogo Karibu kwa uzazi! Kweli utapenda!😍😍
krgthedon
Congratulations my brother n my sister ❤️❤️❤️❤️❤️❤️❤️❤️❤️❤️❤️
ginideal
Congratulations Nadia & Arrow .. Barakaaaa
prezzo254
Congratulations brother God bless u & ur family.
dkkwenyebeat
Congratulations 🎊🎈🍾🎉
carolradull
Congratulations!!!!!!
kristoffmwb
Congratulations 🎉🎈🍾 🔥🙌🔥
nyabokemoraa
Congratulations kabisaaaa❤️❤️
From everyone at MkenyaLeo, we wish the couple a happy parenting and more blessings.