Gospel singer Kevin Bahati is planning to host a 100k per plate dinner on the 1st of April.
In an interview by Diana, his wife, the singer explained that the dinner's purpose is thanksgiving for his artistic journey that has grown tremendously over the years.
He explained that he will use the dinner to bring together people like friends, corporates, and funs, who have been instrumental to his success.
"It is a thanksgiving dinner. You know, I have been for more than eight years, and I just want to bring together the people, the corporates, the friends and most importantly the fans who have walked with us all these years," he said.
Bahati also revealed that he would use the dinner to launch his campaign manifesto. Last Friday, the Mama Hit-maker amused his fans when he announced that he was vying for the Mathare member of parliament seat under the Jubilee Party ticket.
Earlier in the interview by his wife, he revealed that he was vying to empower the people of Mathare and ensure that they cease experiencing problems that existed when he lived there during his childhood.
He explained, "Also in that night, I will be selling my vision and manifesto to the people who will be there. We will be having representatives from Mathare who have told me, we want to walk with you. They have already booked their slots."
He urged his fans to reserve their seats early because the slots are few. He officially invited team Diana (Diana's fans) to reserve their places for the exquisite dinner.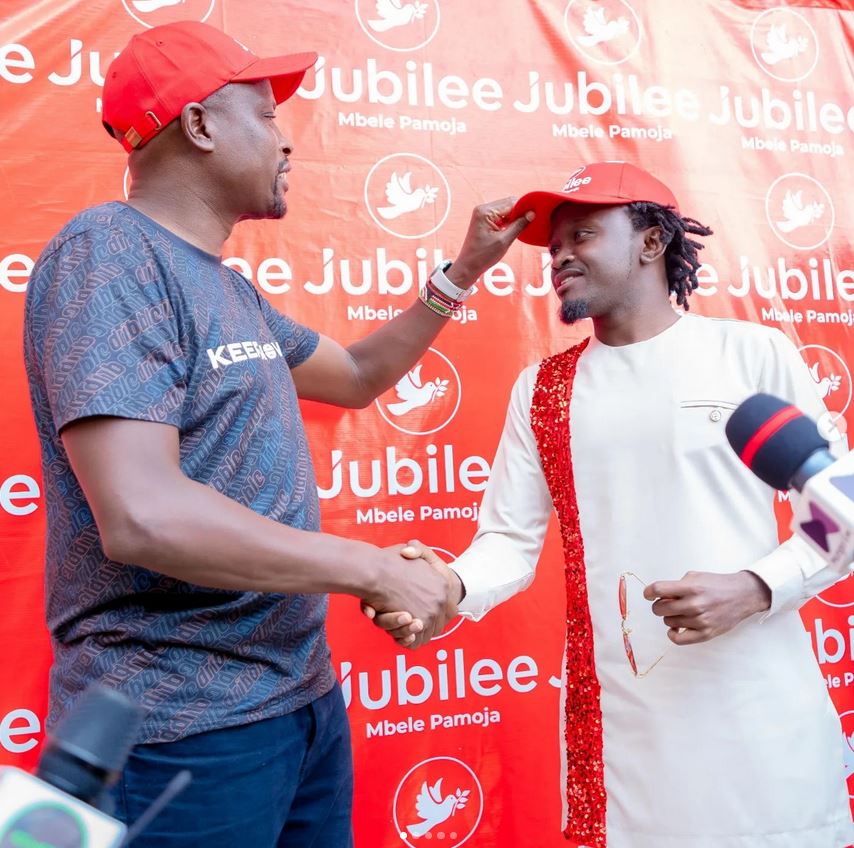 On her part, Diana claimed that she would pay 300K for three slots for her fans. She stated that she would pick the luck three randomly.
"I'll take it as an honor and pay for three people. I am gonna pay for three seats. That is a total of 300k," responded Diana to Bahati's invite.
However, Bahati needs 47 more reservations from team Diana and is counting on fans to make his 100k per plate dinner a success.