Comedian Kennedy Ochieng, also known as MC Tonde, is a Luhya comedian who rose from humble beginnings as a boda boda rider to being the most funny, entertaining and popular comedian in the community.
He discusses how acting in his own tongue has helped him become a well-known figure in the community.
In an interview with the Nairobian, MC Tonde had an opportunity to narrate his life journey from being boda rider to to being the top comedian in the western region – his challenges, successes and motivation.

Here's his story…
Who is Tonde in real life?
I am a second-born in a family of seven children. I was born and raised in Samia, Busia county. In 2003, I dropped out of school due to financial constraints and joined boda boda business, which I did for more than five years. Tonde is a funny guy and that's how I got into my current hustle of comedy.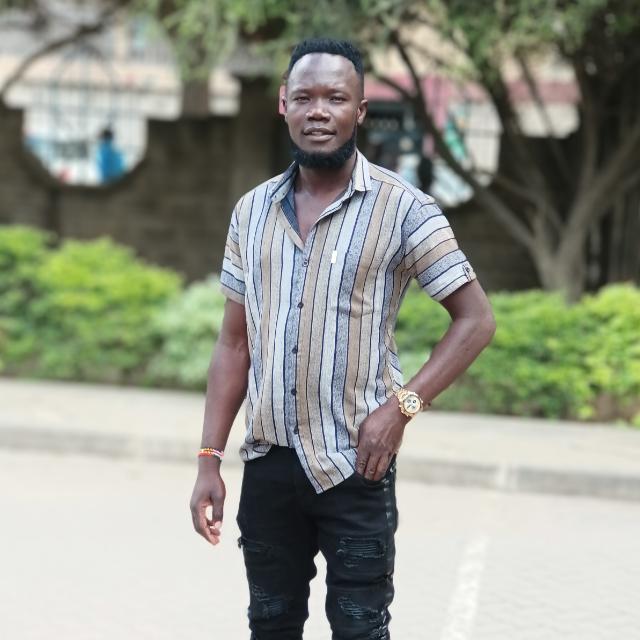 How and where did it all start?
It all started in 2012 when a production group called Utawala Youth Group advertised vacancies for actors in Funyula. By then, I hadn't realised I had a talent in comedy but I got pushed by the people who enjoyed my jokes as we conversed. I went for auditions and luckily, I was picked and got contracted for five years. The main challenge I faced at first was mastering the lines and also being camera-shy but slowly I learnt and sharpened my skills.
Which role were you playing in that team?
Due to my jokes, the group suggested that I be given the lead character (star) for every theme we acted. I played that role for five years until the contract elapsed in 2017. Having sharpened my skills, I decided to go it alone and started my own production group called Enjekho Production. It was a bit challenging because I started out as a stand-up comedian without any equipment, but slowly things rolled so well that I had to expand the group with more than 15 actors.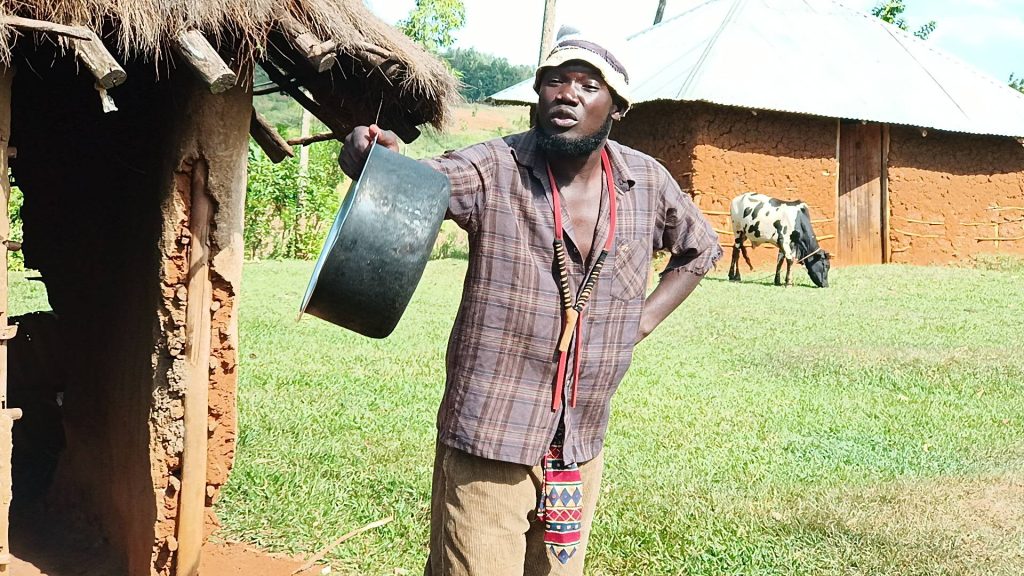 What inspired you to join comedy?
First, I love jokes a lot; I don't think I can have a conversation without making people laugh. Secondly, I wanted to promote my Luhyia culture, which has been so eroded by the Western culture. I thought acting in my dialect could draw us back to our roots. I also wanted to encourage our urban families that believe that Kiswahili and English are the only preferable languages for their kids to teach their children their mother tongue. It's disappointing to see grandparents excited to see their grandchildren and then find it difficult to talk to them because of the language barrier.
How did you come up with your stage name?
I wanted a name that would be influential and push my content. I wanted a name that reflects a combination of certain characters like laziness, meanness and chaos. The name was supposed to reflect a village man who is too lazy to work but ready to eat. That man who likes picking up fights in the village, enjoys eating alone and is always found in drinking dens. After consultation and suggestions from different people, I took the name Tonde.
Why did you settle on acting in your mother tongue?
I wanted all classes of people in my community to enjoy my comedy. If I would have settled on using English or Kiswahili, I am sure I would have locked out some people, especially the elderly. More so, there are deep proverbial words that I use in my acting which are sourced from old people; it's these words that spice up my comedy and make me sound unique. I also wanted to give the true picture of village happenings. Apart from fun, I wanted my comedy to be lessons to my people and that's why a number of people have changed through watching my clips. Finally, acting in my dialect has guaranteed me followers since there is hardly any competition.
What are the challenges of acting in your mother tongue?
Targeting only one community means I can't go beyond western Kenya. The only other place I can go to is Uganda – again, targeting only Samias in Uganda. Getting sponsors is also a challenge because the content is limited to one community. It is also hard to advertise on TV because there isn't a Luhya-specific station. This limits my content to online platforms only.
It's hard for comedians acting in their dialects to have such a massive following. How did you manage?
I think it's because I am the first comedian to act in pure Luhya … those who started before me used a mix of Kiswahili and Luhya.
Have you ever watched your performances and felt like "I didn't give my best in this one"?
Yes, it happens all the time, especially when I happen to meet my fans watching my clips. I always feel I should have done better. I always challenge myself to improve on my craft.
Why is it that many Kenyan iconic actors indulge in drugs and languish in poverty?
Some artists lack focus and direction in life. When you lack direction and discipline, you can fail terribly when arts starts paying off. Some artists are famous but they operate bank accounts with negative balances because of conmen calling themselves "producers" and "promoters". Artists are always under pressure keep an image of successful people and that is how they end up abusing drugs, while others end up committing suicide.
What's the most annoying thing about being famous?
High expectation from fans: when they see an artist, they expect you to have big cars and living large. Also, you can't live a private life – everything you do has to get to the public. Some people take you to be the character you play. In most cases, people don't take you seriously.
How do you decide the themes to work on and where do the ideas come from?
All my themes are sourced from the daily happenings in our community. I only twist them a bit to give them a sense of humour.
How has Covid-19 pandemic affected your business?
I used to earn through live performances but since Covid-19 restrictions came into force, life has really been tough as revenue generated through online performances is not enough.
What would you say is the pointer to being a successful comedian?
Being consistent, relevant and knowing what your target audience wants.
What advice would you give people who join comedy for fame?
No entrepreneur joins a business to be known; they all join to make money and be successful. Fame comes with discipline and consistency. Let them not be consumed and controlled by fame but instead let them control fame. Fame is sweet when it comes with money and discipline, but it's bitter when the pocket is dry and the pressures of life are high.
Currently, comedians have freedom to act on anything as long as it moves the crowd. What's your take on this?
A good comedy should not only be funny but also educative. Comedians should utilise their opportunities to not only create joy but also be educative. It's good and healthy to laugh but its healthier to acquire knowledge
How would you describe your style of comedy?
Sitcom or situation comedy.
What is your greatest challenge in this industry?
Financial support has been a stumbling block. Getting a sponsor to push my work has been a nightmare. Sometimes, I get called for gigs but I end up performing for free.
What are some of the notable events you have been part of?
Miss Tourism 2020-2021 in Busia County and World Malaria Day.
Do you enjoy being a comedian?
Yes, it's a trade that I do without struggles or stress.
What does it take to remain relevant in comedy?
Confidence and consistency.